President Barack Obama endorses Hillary Clinton in video
Eric Bradner, CNN | 6/9/2016, 5:04 p.m.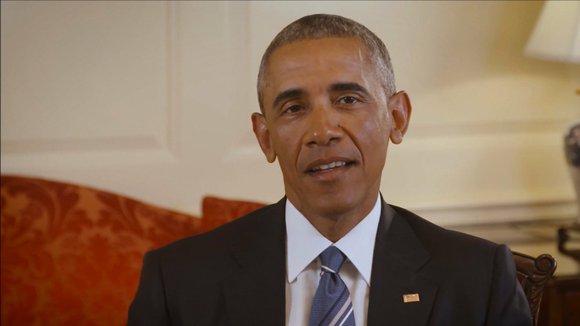 (CNN) -- President Barack Obama endorsed presumptive Democratic presidential nominee Hillary Clinton in a web video Thursday.
"I don't think there's ever been someone so qualified to hold this office," Obama said in the video.
"I want those of you who have been with me since the beginning of this incredible journey to be the first to know that I'm with her," Obama continued. "I am fired up. And I can't wait to get out there and campaign with Hillary."
Obama will campaign with Clinton next week in Green Bay, Wisconsin.
"It's probably the first of many campaign events between now and November," White House Press Secretary Josh Earnest said, adding that no more campaign events are scheduled yet. Earnest said Obama recorded his video Tuesday.
His endorsement made note of the historic nature of Clinton's being the first female presidential nominee of a major political party. Obama's endorsement brings full circle a relationship that began when the two were rivals in the hard-fought 2008 Democratic nominating contest.
Clinton thanked Obama for his endorsement in a tweet posted to her account Thursday.
"Honored to have you with me, @POTUS. I'm fired up and ready to go!" she wrote, signing it with '-H' to indicate the tweet was from the former secretary of state personally.
Clinton also thanked Obama for the endorsement in an interview with Bloomberg Politics, timed to be made public when the White House released Obama's endorsement video.
"It just means so much to have a strong, substantive endorsement from the President. Obviously I value his opinion a great deal personally," Clinton said. "It's just such a treat because over the years of knowing each other, we've gone from fierce competitors to true friends."
Obama was not the only high profile Democratic endorsement Clinton secured Thursday. Elizabeth Warren is expected to endorse Clinton, according to a source close to the Massachusetts senator. She was already set to deliver a blistering critique of Donald Trump on Thursday at a speech in Washington, continuing her recent role as antagonist to the presumptive Republican presidential nominee.
Warren, a liberal stalwart known for championing issues related to economic inequality, has been one of the few Democratic senators to withhold a formal presidential endorsement.
Clinton's general election rival, presumptive Republican nominee Donald Trump, cast Obama's endorsement as motivated by a president who wants to see his policies continued.
Trump tweeted: "Obama just endorsed Crooked Hillary. He wants four more years of Obama---but nobody else does!"
Clinton's comeback: "Delete your account."
Obama's endorsement signals an end to the Democratic primary battle between Clinton and Vermont Sen. Bernie Sanders, who has vowed to fight on through next week's Washington, D.C., primary, but on Thursday didn't repeat his previous claims that he will fight on through the party's convention next month in Philadelphia.
Obama tapped Clinton as his first-term secretary of state -- linking the two forever in history on decisions like the U.S. raid to kill Osama bin Laden and the military intervention in Libya.