Summit to 'elevate' teaching profession takes place next week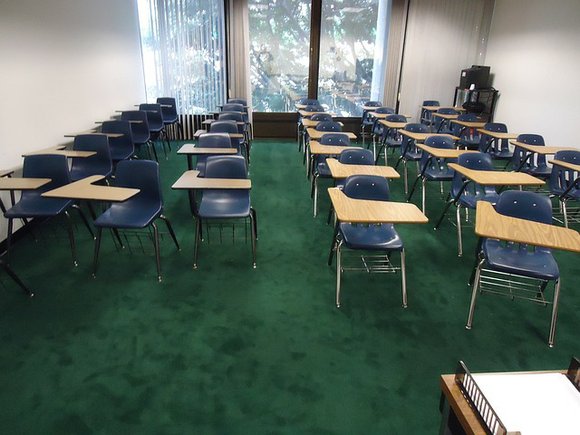 Through a joint initiative launched by the National Board for Professional Teaching Standards, ASCD and the U.S. Department of Education, teachers from across New York State will gather with the mission to advance student outcomes.
The inaugural "New York Teacher Leadership Summit: Powered by Teach to Lead" will take place at 475 Riverside Drive in New York City, June 17 from 8:30 a.m. to 5:30 p.m., and June 18 from 9 a.m. to 3 p.m.
The summit's goal, according to the organization Teaching Matters, is to "empower teachers from across the state to use their expertise and experience to elevate the teaching profession and drive change in New York schools. Elevating the teaching profession is a core aim of the summit."
"I am thrilled at the big tent of organizations that have come together to support teachers to lead in their profession," said Teaching Matters Executive Director Lynette Guastaferro in a statement.
The two-day summit will bring teams of teachers from all over New York State, who will spend most of their time refining initiatives they've designed. They'll then bring these initiatives back to their schools with developed plans. Based on the proposals submitted, teacher reviewers selected 20 participating teams to come to the summit.
New York City Schools Chancellor Carmen Fariña and United Federation of Teachers President Michael Mulgrew will speak at the summit. Other speakers, who are also teachers, will address New York City's reforms and goals to achieve equity through excellence in all of their public schools.
"Teachers receiving the support and professional development to strengthen their craft must be at the center of any efforts to improve instruction and achievement in the classroom," said Amy Way, executive director of Teacher Recruitment and Quality for the New York City Department of Education, in a statement. "Teacher leadership is an important and innovative tool in this critical work, and New York City is excited to be participating in this work."
"The U.S. has learned the hard way that until we respect and position teachers to be change agents in this profession, we won't make the kind of progress for education we need," stated Guastaferro.