Afeni Shakur smiling from Heaven
Assemblyman Charles Barron Comrade and Black Panther Member | 6/23/2016, 12:15 p.m.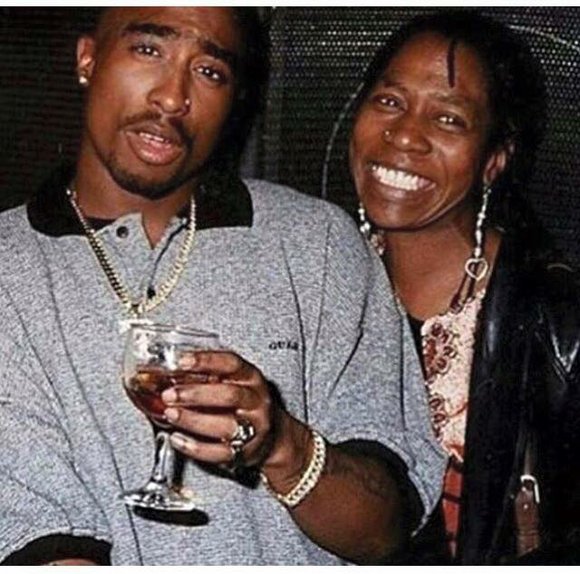 Afeni Shakur, Black Panther leader and the mother of our beloved Tupac Amaru Shakur and Sekyiwa Shakur, must be smiling from heaven after hundreds of people packed the historic House of the Lord Church to honor and pay tribute to her for her life's work in our movement for liberation.
The House of the Lord Church, whose present pastor is the Rev. Karen S. Daughtry and whose national presiding minister is the world-renowned the Rev. Dr. Herbert Daughtry, has historically served as the "People's Church" and a "safe haven" for freedom fighters, was the most fitting place to have the tribute, especially because Afeni and her family were members. A special shout out of appreciation must be given to Jamal Joseph for doing a superb job in developing and coordinating a powerful and most memorable program. The tribute, titled, "Reflections and Celebration of Afeni Shakur," was hosted by the Rev. Dr. Herbert Daughtry, Jamal Joseph, Panther 21 member and Charles Barron, Panther member and New York State Assembly member. The tribute was co-sponsored by Voza Rivers and the New Heritage Theatre.
Powerful, passionate reflections were delivered by Sonia Sanchez, Kathleen Cleaver, the Rev. Dr. Karen S. Daughtry, The Panther Women's Collective, Emilia Otto of Impact, who powerfully and dramatically read Afeni's closing argument to the jury during the Panther 21 trial, Sekou Odinga, Dhoruba Bin-Wahad, members of the Shakur family and of course the host the Rev. Dr. Herbert Daughtry, Jamal Joseph and myself —Charles Barron. Special acknowledgement was given to Tyrone Campbell, the son of political prisoner of war, Mutulu Shakur. We will not stop until Mutulu is freed from prison. This list is only a partial listing of the presenters.
Cultural renditions were delivered by Songhai Djeli (African drummers), Keith "The Captain" Gamble (Harmonica) and soloist Ebony Jo-Ann. Peggy Iman Washington (who was Afeni's "big sister" at the House of the Lord Church, assigned by the Rev. Dr. Herbert Daughtry) set it off with her rendition of the "Wind Beneath My Wings," and Jamal Joseph's Youthful Impact Repertoire Theater brought the house down with their expressions of love and respect for Afeni.
For the duration of the program, there was a consistent theme describing Afeni as a passionate servant-leader who had a profound love for children, a fierce freedom fighter's spirit, superior intellect and an undying love for God, her people, justice and liberation. Perhaps Afeni's drive and passion can be best understood by using her own words: "I guarantee that the seed you plant in love, no matter how small, will grow into a mighty tree of refuge. We all want a future for ourselves and we must now care enough to create, nurture and a secure a future for our children." What a memorable, most unforgettable evening for a beautiful, powerful, revolutionary, loving spirit—Afeni Shakur.
Let me close with excerpts from "Dear Mama," written by her beloved son, Tupac Amaru Shakur, with whom she now shares a celestial home in Heaven.
Dear Mama by Tupac Shakur
"You always was a Black Queen, mama.
I finally understand.
For a woman it ain't easy trying to raise a man.
You always was committed.
A poor single mother on welfare, tell me how you did it.
There's no way I can pay you back
but the plan is to show you that I understand.
You are appreciated.
Lady, don't you know we love ya? Sweet lady.
Dear momma.
Place no one above ya, sweet lady.
You are appreciated.
Don't you know we love ya?"
Rest in peace and power my beloved sister, Afeni Shakur, for a job well done!