Best places to visit in the US 2016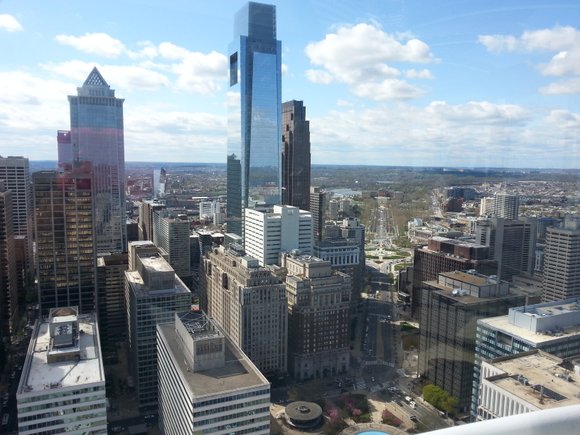 I just love Lonely Planet! Since 1973, they have, as they describe it, been "providing inspiring and trustworthy information for every kind of traveler." And if you've visited their website, read any of their books (more than 130 million books in 13 different languages and counting) or used any of their newer technologies, you know why. They are among the best of the best in the world of travel media.
Earlier this year they released their annual "Best in the U.S. 2016," featuring 10 destinations—a fascinating mix of regions, cities and states—they feel are worthy of a second, and often first, look.
"These are the places to pay attention to in 2016," said U.S. Destination Editor Rebecca Warren at Lonely Planet. "Whether they've been on the public radar for years or are only recently emerging as travel hotspots, each destination offers compelling reasons to visit this year."
Some on the list may surprise you, but they will all, no doubt, inspire you to get out there and explore all that this wonderful country has to offer. Here is the list, in their words, the only way to aptly tell the story:
Philadelphia—"Hands up to the sky, Rocky fans."
Recently recognized as the first and only World Heritage City in the U.S. and visited by the pope, Philly's on a roll right now. Hosting the Democratic National Convention in July and celebrating the 40th anniversary of "Rocky" this year, the city is experiencing a transformation to its urban core, yet retaining its deep American history and uniquely gritty flavor. (www.visitphilly.com)
Natchez, Miss.—"Natchez will be rolling on the river in 2016."
Hitting its 300th anniversary this year, making it two years older than New Orleans, this charming city settled along the Mississippi River will be hosting hundreds of events throughout the year, from their annual hot air balloon races to historical celebrations. (http://visitnatchez.org)
Yellowstone National Park—"Where better to celebrate than where it all began?"
Yellowstone is the world's first national park, established 144 years ago. Its biggest draw, the Old Faithful geyser, just got a new boardwalk, and gateway towns such as Gardiner, Mont., and Cody, Wyo., are geared up to accommodate the millions of visitors expected while the U.S. National Park Service celebrates its centennial this year. (www.nps.gov/yell/index.htm)
Birmingham, Ala.—"Could Birmingham be the coolest city in the South?"
The once industrial Avondale neighborhood has been reinvigorated with a surge of pubs, breweries and good eats, and the Civil Rights District is notable for the Civil Rights Institute, the 16th Street Baptist Church and the Alabama Jazz Hall of Fame. (http://birminghamal.org)
Alaska—"Hey Americans, have you crossed the Arctic Circle in your own country?"
Last year, President Obama became the first sitting president to visit this remote state, and it's time the rest of America follows, especially to experience the newly renamed Denali, America's tallest peak, which can be done on foot for the adventurous, or by train or bus. (www.travelalaska.com)
Somerville, Mass.—"Boston's hippest 'hood moved a few stops up the Orange Line."