Community remembers Shantel Davis
BRITTNEY M. WALKER | 6/23/2016, midnight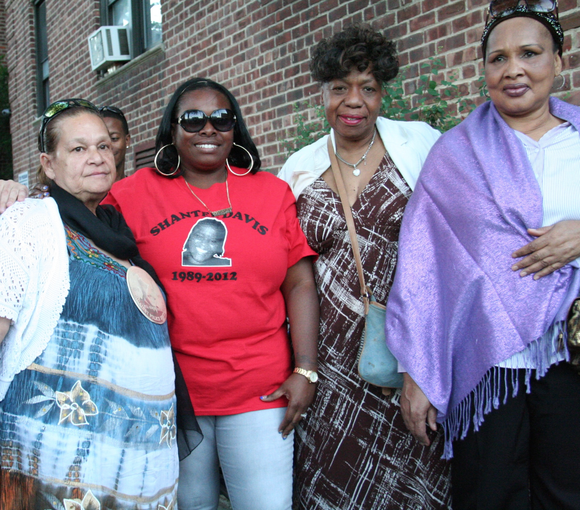 Local organizers are working to unveil the violent patterns of police throughout Black and brown neighborhoods in New York. Community worker Imani Henry of Equality for Flatbush says gentrification and police brutality are directly linked.
"I think it's important [to note] that in 2012 there is a correlation of gentrification and stop and frisk violations and summonses being written," he said, adding that homelessness is up at a record high in New York. Coalition for the Homeless claims that in April this year, there were at least 60,000 homeless people in New York, many of them families. According to the organization's website, the number one reason for homelessness in the city is lack of affordable housing.

Henry said the influx of police and an increase of tenant harassment since 2012 in Black and brown neighborhoods have proven violent.
"In 2012, we in Flatbush started to have murders like Kimani Gray, Shantel Davis and before Sandra Bland, there was Kyam Livingston, who died in police custody in Brooklyn, a Flatbush resident. This has been our legacy. We've lost three people between 2012 and 2013."
Further, Equality for Flatbush found that residents in neighborhoods such as East Harlem, Chelsea and Flatbush have been receiving a greater number of summonses, more harassment and violence from police since 2012. During a summer sweep, 300 officers flooded the neighborhoods of East Flatbush and East Harlem, which resulted in two high-profile beatings of Stephanie Dorceant and Arlondo Brissette, Henry said.
The New York Amsterdam News contacted the NYPD for comment about the case and to find out about the whereabouts of Atkins, however the press office had no updates or comments.