Ganja kiosks for tourists a possibility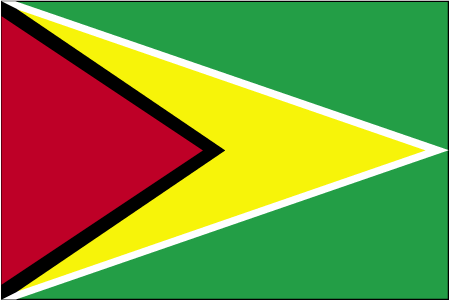 When Caribbean Community leaders meet for their main annual summit in Guyana in two weeks, one of the agenda issues will include a discussion on how the region will deal with medical marijuana and decriminalization of the narcotic for personal use across the single trading bloc of nations.
The issue has been on the radar of governments for the past two years, with some such as Guyana and Trinidad giving early signals that they are not fully ready to give perennial users a free pass until a full study on its implications is completed.
But Jamaica, in the meantime, is wasting little time in preparing the country to cash in on the growing medical marijuana global market by moving to put basic legislation in place and a regulatory framework to govern a sector that will eventually earn greater revenues than, for example, the flagging sugar and bauxite industries.
In the past week, the Cannabis Licensing Authority announced that it was considering setting up kiosks or dedicated desks at airports and seaports so tourists can buy a temporary license to obtain and sample marijuana for personal use while on the island, according to The Gleaner newspaper.
"We've had our first meeting, and my thinking is that we'd need a few weeks to turn out an appropriate policy document," Chairman of the Medical Committee of the CLA Winston De La Haye said.
Before such a system is implemented, authorities will have to plug any loopholes in existing laws to mitigate abuse or commercialization of weed obtained under the personal usage system.
The body is insisting that for now, the drug would be administered only to people with prescriptions and not on an ad hoc basis.
"It would primarily be for people who have a prescription and, in effect, you're doing it for medicinal purposes with a permit from the ministry of health," said Hyacinth Lightbourne, the chairperson of the authority. "If they don't have a prescription, then they can do what we call 'self-declare,' and this will allow them to have the two ounces while they are here."
The authority says it favors this regulated route to ensure the system is properly managed and to avoid abuse and clashes with law enforcement. Lightbourne also said that it is well known that some tourists come to Jamaica to use the island's world-renowned marijuana plant for personal and other uses.
"The thought is that if you are coming out of the airport, there is a kiosk that you can go to," she said. "So basically, whoever is coming out of immigration can go to that desk and register and get that clearance."
Authority members recently laid bare their ideas to a media forum, talking up the virtues of this fledgling sector and its potential to pump hundreds of millions into the economy.
"In Colorado last year, even though it is recreational and medicinal, they sold about $1 billion worth of marijuana and collected $135 million in taxes for the state alone, with a population of five million plus," authority member Delano Seiveright said. "The Canadian market for medical, due to their patient system, they earn $100 million from that alone, and their view is that if they open it up, then they will have a five-billion-dollar industry, and the U.S. overall is about $5.4 billion last year and $6.7 billion this year. So you can see the potential it presents."
Regional technicians have already prepared a preliminary report for leaders to look at, but it is unclear if any decision on the way forward will be taken at the summit.