COMMENTARY: Supreme Court gets it right on race, but how much does it matter?
Isaac Bailey | 6/24/2016, 12:17 p.m.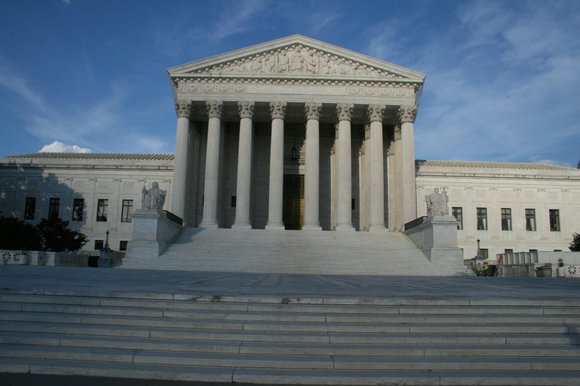 Hers was a specious argument from the beginning, given that top universities, like the University of Texas, have struggled since their founding to construct their own student bodies in relation to our nation's increasing diversity. Kennedy's decision explicitly cited "student body diversity" as one of the "intangible characteristics" central to the "identity and educational mission" of a university and worthy of "considerable deference." White men and women, have long been over-represented at such schools, at first because of blatant discrimination against black and brown people, especially in the South. Even as the student populations at those schools grow more diverse, white men and women still remain the predominant slice of the campus population.
Fisher had a couple of ways to get in to the University of Texas, which---along with all other public universities in Texas---admits high school students who graduate in the top ten percent of their class. Fisher could have graduated in the top 10 percent of her class and received automatic admission, a policy that accounted for 92 percent of those admitted that year. Her academic accomplishments simply weren't good enough to make that cut. For the remainder of students, Texas considers race and other factors for admission.
Fisher had multiple ways to reach her goals, based on the kind of criteria she argued should be the gold standard, but in the end failed to do so. Only a person who believes she must automatically be more qualified than every person of color would have taken this case all the way to the Supreme Court. In her mind, and in the minds of those who backed her (namely the Project on Fair Representation, a conservative group behind a 2013 case that invalidated a portion of the Voting Rights Act), the only process that should pass muster is one that makes sure an even higher percentage of white people will be admitted to elite schools.
Today's decision rejects Fisher's argument that since Texas's admission of the top 10 percent was race-neutral, the school shouldn't be allowed to apply race as a factor with the remainder of applicants. Then there's this, according to ProPublica: "Also left unsaid is the fact that Fisher turned down a standard UT offer under which she could have gone to the university her sophomore year if she earned a 3.2 GPA at another Texas university school in her freshman year."
I'm not a staunch or dogmatic proponent of race-based affirmative action. I believe, for example, that poor white kids, who are also under-represented on elite college campuses, need more of a leg up than my black son and daughter, who are being raised in a stable household with a father who studied at Harvard and a mother who has a doctorate. And I'm not convinced that race-based affirmative action is a particularly important civil rights tool in a 21st century America that is fast becoming majority-minority. More than half of children in the U.S. will be non-white by 2020, according to Census projections. The white population might be less than 50 percent of the total around mid century, maybe 2060.