Primary results: Espaillat claims victory as Wright waits for count
6/29/2016, 12:09 a.m.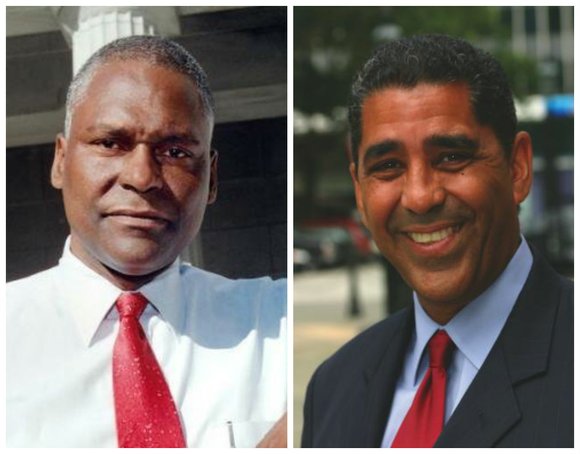 Adriano Espaillat claims victory to succeed longtime Harlem Congressman Charlie Rangel to represent the 13th congressional district while Keith Wright vows not to concede until all the votes are counted.
Results from the Board of Elections show that with 99 percent of precincts reporting that the race is close. Espaillat took 36.8% of the vote getting 15,735 votes while Wright got 34% getting 14,499. A difference of 1,236 votes separates the two.
The rest of the votes were spread out among the seven other candidates in the race including Clyde Williams who placed fourth and Adam Clayton Powell IV placing fifth.
"The voters of the 13th congressional district made history tonight," Espaillat said at his election night party event. "We will count every single vote, and we are confident that at the end of the night we will be up by over 1,000 votes."
At his election night party, Wright vowed to stay in the race until every vote was counted.
"No candidate can declare victory tonight, not until every vote is counted," he said. "We worked too long and too hard."