Havana comes to Harlem
Herb Boyd | 6/30/2016, 9:53 a.m.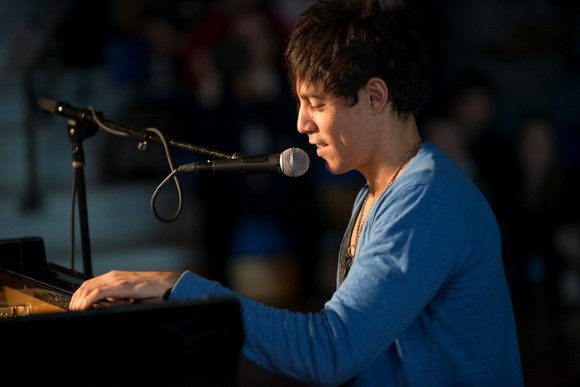 What began two and half years ago as a dream cultural connection between Harlem and Havana, Cuba, is practically a reality. At a press conference last week at Sylvia's Restaurant, several of those involved in that initiative were on hand to relate the background and current status of the festival.
Lloyd Williams, president and CEO of the Greater Harlem Chamber of Commerce, said, "We have worked out an agreement with the Cuban Ministry of Culture that on an annual basis, in winter, it will be Harlem going to Havana … and during the summer months, it will be Havana coming to Harlem. During that appearance here, they will participate in Harlem Week."
Williams explained that when he and a delegation went to Cuba in March, they showcased five of their top Afro-Cuban jazz orchestras and bands. "We were asked to select two," he said. "The same process was extended to the dance companies, and we selected one of the three that were showcased."
Other artists as well as a top chef, chaperoned by Marcus Samuelson of the Red Rooster, will be among those participating in the premier festival that will take place Aug. 15-21. In February, the Harlem artists and performers will be traveling to Cuba.
The cultural exchange has been embraced by Gov. Andrew Cuomo, who was not able to attend the press conference, but Lt. Gov. Kathy Hochul was on hand and enthusiastically endorsed the plan, and she will be joining the delegation to Cuba in February. "Anytime I can leave Buffalo in February, count me in," she quipped. "This is going to be a spectacular event and so many eyes of the world will be on Harlem."
She said the festival will continue the process of opening doors began by President Obama and his normalization process with the Cuban government. When Rep. Rangel was introduced, with Williams emphasizing his 46 years in office, the congressman added, "but I've been 86 years in Harlem!"
Rangel noted that England had voted to leave the E.U. and that Donald Trump was talking about building a wall to keep Mexicans out. "But here in Harlem, we are building a bridge to Cuba," he said.

Helping to build that bridge from Cuba to Harlem is Cuban Ambassador to the U.N. Rodolfo Reyes Rodriguez. "This is a wonderful opportunity for our people to come together because we have so much in common," he said, after recounting the historic relation between Cuba and Africa during the struggle against colonialism. "It is with great gratitude that we join you in the mutual cultural exchange."
The ambassador's goodwill was echoed by H. Carl McCall, City Councilmember Inez Dickens and Assemblyman Keith Wright.

Given that this year marks the 130th anniversary of the abolition of slavery in Cuba, the 50th anniversary of Granma International and the 90th birthday of Fidel Castro, the Harlem/Havana festival is very propitious.
Rodriguez talked about the common musical roots and the invited musicians, artists and chef, such as jazz saxophonist Cesar Lopez and Habana Ensemble; the Jorge Luis Pacheco Y Su Grupo, led by the "fiery young pianist" with "flying hands"; printmaking artist Eduardo (Choco) Roca; the JJ Folkloric Dance Company; the vibrant Fashion Project Arte Y Moda; and chef Raul Colon, all of whom will give Harlemites and others a vibrant example of the culture from Cuba.
In the coming days we will provide a more detailed template of the festival and the various participants.