URBAN AGENDA | The Next Battle in Albany: Expungement Law
David R. Jones | 6/30/2016, 11:59 a.m.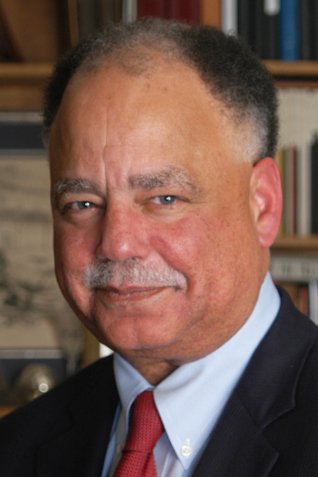 For hundreds of thousands of New Yorkers – most all of them black and brown – having a criminal record is a life-altering event. Doors that were once open – to jobs, a place to live, a license to practice a trade, to the right to serve on a jury or in some cases even the right to vote – are closed.  Your ability to provide for yourself and your family: in many cases changed forever.
Want to go to college?  You're going to have to explain why they should let you in in spite of your record. Want just about anything many people take for granted:  a job, a decent place to live, a car loan?  You're going to have to explain why you should get it in spite of your record.
And there is no expungement. In other words, your felony and misdemeanor record continues to exist in perpetuity, available for the public to see. This is the case no matter what good works you do or achievements you accomplish after the conviction and paying your debt to society. And this is true even though research shows that at a certain point criminal records are not a predictor of future criminal justice involvement.
Last week I spoke about the struggles of people with conviction histories before an audience of formerly incarcerated individuals, criminal reform advocates, faith-based leaders, grassroots groups, legislators and policymakers gathered in Bedford Stuyvesant for the New York Reentry Roundtable's first-ever Brooklyn convening. Nearly one hundred people heard from me, from Assemblywoman Annette Robinson and from State Senator Velmanette Montgomery about the need for legislative reform. The day's most compelling and moving testimonies, however, were presented by STRIVE International's Afi Turner and by Barry Campbell from the Fortune Society. They spoke in very clear terms about what it has been like to live in a state that does not recognize forgiveness as a legal concept.

It is true that we've made progress achieving some measure of fairness for people with criminal records. Chief among them is New York City's Fair Chance Act, a "Ban the Box" law CSS helped write that was enacted in 2015, and bars employers from asking questions about a person's criminal history until a conditional job offer is made. And the New York City Human Rights Commission – and advocates across the City – are working hard to make sure employers comply with this law and give applicants the right to compete on their merits. We are justifiably proud of this law.
But we also know that in spite of our best efforts, employers – not to mention colleges, licensing agencies and landlords, none of whom are covered by the Fair Chance Act – continue to make adverse decisions against people with backgrounds based on stereotypes, media hype, and simple prejudice, and most of them are never challenged. To be blunt, criminal record-based discrimination has come to be a socially acceptable proxy for race discrimination.
We have to change this situation. What New York needs is state legislation that expunges criminal conviction histories, which predict nothing other than a lifetime of second class status to their holders. Massachusetts, California, New Jersey and Georgia – among others – all have some form of sealing of criminal records. New York can do this, and better. But we can't do it right out of the gate. This will take real work.