32BJ praises Jersey City mayor for wage increase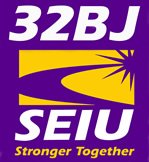 Add Jersey City, N.J., to the list of American cities increasing the minimum wage.
This week, Jersey City Mayor Steve Fulop issued an executive order to raise the city's minimum wage of close to 500 city workers to $15 an hour.
"Not only is the right thing for Jersey City, but it's my hope that our actions today will help move Trenton towards providing all New Jerseyans a living wage," said Fulop, according to NJ.com.
Fulop's executive order affects mostly low-wage city employees such as crossing guards and 911 dispatchers. The mayor's decision earned praise from 32BJ.
"We commend Jersey City Mayor Steven Fulop for following through on his promise to fight for working families by raising the minimum wage to $15 for city employees," said Kevin Brown, 32BJ vice president and New Jersey state director, in a statement. By raising the wage through executive order, Fulop is helping to uplift workers, their families and the local economy. And it should serve as proof that elected officials can and should take immediate action to implement a $15 minimum wage so that all hardworking men and women in New Jersey have the financial means they need to put food on the table and give their children a bright future."
New Jersey Democratic legislators are currently pushing to raise the state minimum wage to $15 an hour despite Gov. Chris Christie standing in the way. If Christie were to block any plan of an increase, it could be put up to a vote by state residents.
Back in November, activists affiliated with Fight for $15 rallied at City Hall to support a state minimum wage hike of $15 an hour, stating that working families and the state stand to benefit with a wage increase.
According to reports, city payroll records show that over 1,700 workers make less than $15 an hour.
"Currently in New Jersey, a minimum wage employee needs to work 13 hours a day and seven days a week just to make ends meet," said Fulop in a statement. "This is outrageous and unfair to those who put in an honest day's work.
"So the Jersey City story is a good one. As a city, we are growing and leading New Jersey, and it is great we have been able to keep taxes flat for three years while investing in social policies, but today we will also advance the discussion on advocating and implementing an increase in the minimum wage, as the city of Jersey City will once again lead."