March 2016 travel calendar of events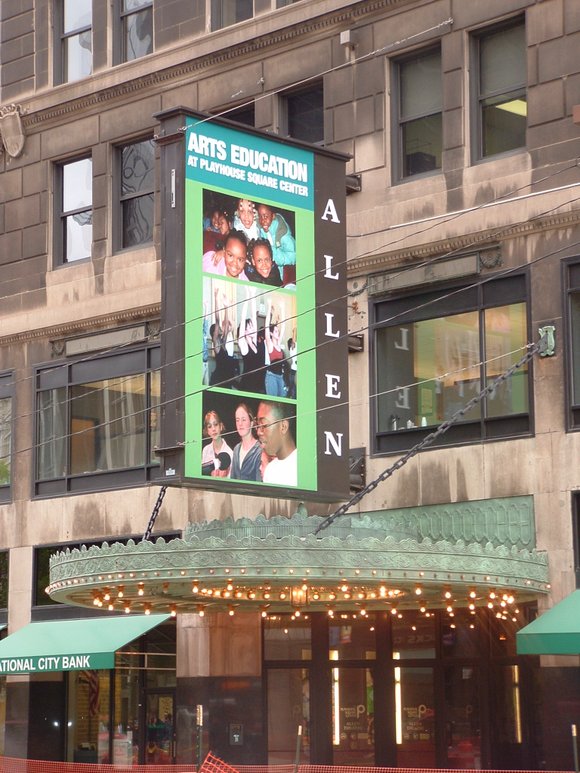 Yes, it really is almost springtime, a time when we start to more fully emerge from our winter cocooning to get out and about and enjoy a wealth of exhibits and events of Afrocentric interest happening all over the country. Enjoy!
ONGOING EVENTS
Black College Expo (various locations)
Representing dozens of Historically Black Colleges and Universities, Black College Expo is designed to connect students with college representatives and provide information about scholarships, financial aid, campus life and so on. Held in different cities through spring, activities range from Career Recruitment booths to seminars, competitions, step shows and more.
March 5 D.C./Maryland
April 23 New York City
877-427-4100, http://thecollegeexpo.org/events
UniverSoul Circus (various locations)
Arguably the most soulful circus on the planet, the UniverSoul Circus presents an entertaining, family friendly show produced, directed and managed primarily by people of color. Its entertainers are world-class acts from around the globe, including clowns, aerialists, Caribbean and hip-hop dancers, magicians, contortionists, wild animal tamers, daredevils and more.
March 2-13 Raleigh, N.C.
March 5-20 Oakland, Calif.
March 16-27 Richmond, Va.
March 23-April 7 Los Angeles
March 30-April 10 Bronx, N.Y.
April 12-24 Brooklyn, N.Y.
April 27-May 15 Queens, N.Y.
www.universoulcircus.com
Through April 17
"The Harmon and Harriet Kelley Collection of African-American Art: Works on Paper" (Seattle)
Recognized as one of the country's major collections of African-American art, this exhibit, presented at the Northwest African-American Museum, features the works of Elizabeth Catlett, Ron Adams, Margaret Burroughs, Romare Bearden, Benny Andrews and numerous others. Visitors will find 68 works dating from 1910 to 2002, including color screen prints, drawings, pastels, etchings, acrylics, lithographs and other beautiful artistic mediums on display.
206-518-6000, www.naamnw.org
Through Oct. 16
"Hotter Than That: 90 Years of Louis Armstrong and His Hot Five" (Queens, N.Y.)
Presented at the Louis Armstrong House Museum in Queens, a National Historic Landmark and New York City landmark, "Hotter Than That: 90 Years of Louis Armstrong and His Hot Five" celebrates the major impact that five original recordings—"The Hot Five"—had on the course of jazz. These recordings are significant in that they were the first issued under Armstrong's own name. The exhibit also encompasses photographs, articles and other artifacts relative to Armstrong's long and influential career.
718-478-8274, www.louisarmstronghouse.org
"Voices of the Civil Rights Movement" (Memphis, Tenn.)
Presented at the National Civil Rights Museum located at the historic Lorraine Motel in Memphis, Tenn., "Voices of the Civil Rights Movement" is a powerful, interactive exhibit two years in the making. It encompasses 52 historical video spotlights and 157 testimonials from 130 civil rights leaders and participants. Together they are designed, according to the museum, "to raise awareness of civil rights issues and to encourage people to tell their own stories about the struggle for social justice." The exhibit is on a multi-year loan to the museum.
901-521-9699, http://civilrightsmuseum.org/project/voices-of-the-civil-rights-movement
ONLINE EXHIBITION
"African-American Art: Harlem Renaissance, Civil Rights Era and Beyond"
Fans of African-American art are invited to enjoy over 75 online images and narratives from a larger selection of paintings, sculpture, prints and photographs by 43 Black artists presented a few years ago in an exhibit at the Smithsonian American Art Museum. According to the museum, which assembled these works of art from their own African-American collection, "[These] Black artists … explored the African-American experience from the Harlem Renaissance through the civil rights era and the decades beyond, which saw tremendous social and political changes. In response, these artists created an image of America that recognizes individuals and community and acknowledges the role of art in celebrating the multivalent nature of American society. The artworks in the exhibition lay out a vision of America from an African-American viewpoint."