5 takeaways from Tuesday's primaries
By Eric Bradner, CNN | 3/9/2016, 11:15 a.m.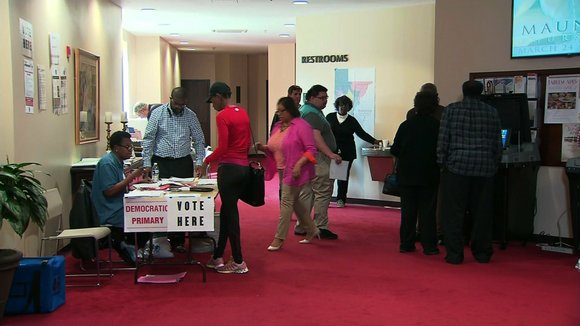 (CNN) -- Bernie Sanders teed up the Midwest as a battleground on Tuesday night as he knocked off Hillary Clinton in a down-to-the-wire Michigan primary.
Donald Trump, meanwhile, crushed it on the Republican side -- notching wins in Hawaii, Michigan and Mississippi. Ted Cruz picked up Idaho. But Marco Rubio had a night he's just going to want to forget.
Here are five takeaways from Tuesday's contests:
Sanders with the upset of the year
Nobody saw this coming. But the nail-biter in Michigan gave Sanders by far his biggest win of the race yet and put Clinton unexpectedly on defense in a stretch of the campaign she once looked poised to dominate as the Democratic rivals prepare to face off Wednesday night for a debate hosted by Univision and simulcast on CNN.
It's not just the psychological boost (and accompanying likely fundraising boost) of an unexpected win. It's what Michigan portends for Ohio, Missouri and Illinois, which all vote next Tuesday.
For an alleged one-note candidate, Sanders is singing the right tune, especially with his focus on economic injustice. He's giving a home to voters angry over job losses due to trade deals or home foreclosures due to Wall Street's greed.
Clinton's failed attack against Sanders on the auto bailout during Sunday's CNN debate in Flint, Michigan, didn't pass the smell test in an auto-driven state that knows its history. Sanders voted for the auto bailout as a stand-alone measure. What he opposed was a much larger Wall Street bailout later on -- a portion of which included money used to rescue the auto industry.
Clinton's blowout win in Mississippi means she will pick up more delegates than Sanders. And it shows her huge advantage among African-Americans continues to be a firewall she can count on.
But that strength has obscured her weakness among white voters -- which now looks problematic: After Florida and North Carolina next week, the South is done voting.
To see the problem, look at Clinton's calendar. She concentrated nearly all of her five days of Michigan campaigning in Wayne County, the heavily-populated and heavily-African-American home of Detroit. Sanders, meanwhile, competed across the state, and outperformed expectations in other minority-heavy communities.
Trump romps
Donald Trump is eating everybody else's lunch.
He bested Cruz in Mississippi among the two groups the Texas senator had bet big on: Evangelicals, who narrowly went for Trump, and voters angry at government, who gave Trump a two-to-one advantage over Cruz. In Michigan, Trump drowned out Kasich's modest Midwestern job-creating executive appeal, blasting away at trade deals and winning big among the Reagan Democrats he says he can bring into the GOP fold.
Trump bragged in his victory speech Tuesday night that television ads and shots from rivals have done nothing to slow his rise.
"There has never been more money spent on hitting somebody than was spent on me," Trump said. "Every single one who's attacked me is gone, and I'm very proud of that, because that's what we should have for our country."