5 takeaways from Tuesday's primaries
By Eric Bradner, CNN | 3/9/2016, 11:15 a.m.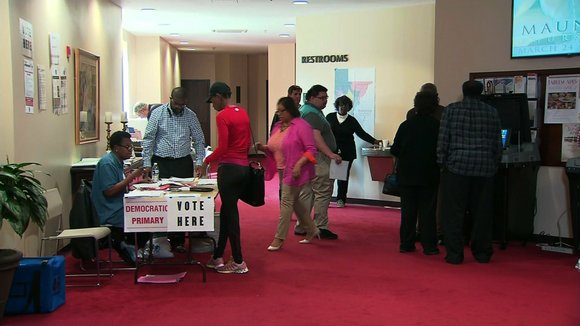 Brushing aside attack ads aimed at undermining his business credentials, Trump taunted his critics by holding his election-night event at the Trump National Golf Club in Jupiter, Florida -- and catering it with products like Trump wines, water and steaks.
Trump seems able to absorb all the hits and come out stronger. CNN analyst Van Jones compared Trump to an X-Men villain played on film by Kevin Bacon.
"There's a villain in Marvel Comics called Sebastian Shaw, and the harder you hit him, the stronger he gets," Jones said on CNN Tuesday evening. Trump's opponents treated him that way. "You couldn't hit him, don't fight him, knock other people off," Jones said. "We're going to see how many bullets he can eat."
One potentially worrying sign for Trump is that he doesn't win among voters who decided in the last few days. Cruz bested him with those voters in Mississippi. Working in Trump's favor, though, is that those voters haven't yet settled into any specific camp. A week ago, for example, they went to Rubio. In Michigan, it was Kasich gaining steam late.
Clinton's trade problem
Hillary Clinton's husband signed NAFTA. She voted for trade deals in the Senate. And she was among the last Democrats to stake out a position on the Trans-Pacific Partnership.
Clinton has nuanced explanations for all of that.
Still, Sanders -- who has raged against all of these deals from the beginning, and features trade as a staple of his stump speech and his attacks on Clinton on debate and town hall stages -- is making her pay for it.
Trade is the single best example of a populist uprising that spans the partisan divide.
Trump's nearly obsessive focus on blasting every U.S. trade deal and everyone who negotiated them guarantees that if he and Clinton are the nominees, this wouldn't just be a problem for Clinton in the primary.
If she advances to face Trump, it'd represent a reversal of modern American politics: An anti-trade Republican against a Democrat much more comfortable with trade.
It's enough to make Reagan Democrats fawn and Chamber of Commerce-types quake.
"We will take many, many people away from the Democrats," Trump said Tuesday night.
Marco Rubio's magic is gone
Marco Rubio crashed in Michigan and Mississippi, finishing fourth in both. Worse, he didn't get close to cracking the 15% needed in either state to win any delegates.
"It sure looks like a collapse to me," CNN Senior Political Commentator David Axelrod said.
This was supposed to be when Rubio made his move. He's spent two Republican debates unloading everything he had on Trump, while big donors hoisted anti-Trump attack ads onto the airwaves.
Then, the theory went, Rubio would head home to Florida and capture next week's winner-take-all contest and 99 delegates.
Instead, Rubio will only face questions all week about his strategy and what went wrong.
He acknowledged that he's in a fight for his political life Tuesday night in Ponte Vedra, Florida, signaling that he'll hunker down at home.