Evon Idahosa: Fighting for justice for women globally
Shanice Lewis | 3/10/2016, 10:45 a.m.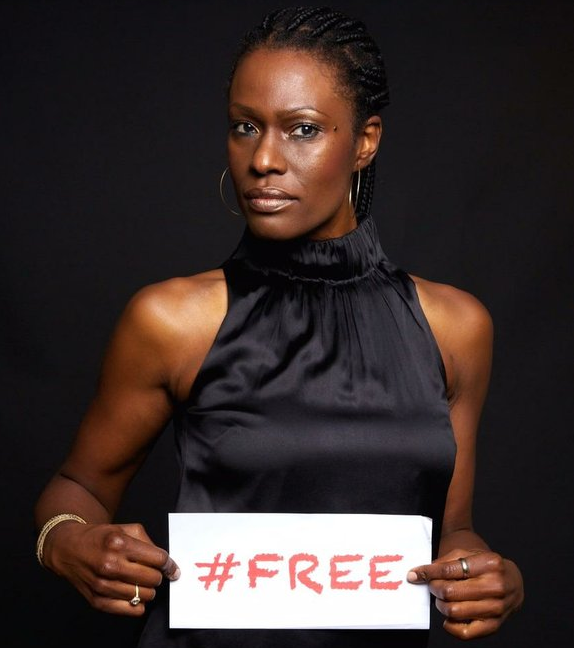 "Peace and injustice are uncommon bedfellows because peace cannot lie in the presence of injustice for long before rising." This quote is what Evon Idahosa lives by in her activist journey to challenge the systemic injustices against women and girls.

As founder of PathFinders Justice Initiative, Idahosa is providing rehabilitation for female survivors of sex trafficking and child sex abuse in the exploited world, starting with her home land of Nigeria. "I believe that the lens through which you see the world is really informed by what you're suppose to do to address some of the ills and tears in it," she said.
Fourteen years into her career, a partnership at one of the top law firms in New York just wasn't enough for Idahosa. "Ask me whether what I have done is my life," is a line from a poem she read that really inspired her to leave her job as an attorney and make a difference as an activist for women and girls suffering at the hands of sex traffickers.
"I've always believed that there's a lack of equality when its comes to women and girls primarily in the developing world," she said. "So, I felt it was necessary to do something to change that."

Continuing to spread awareness on the reality of women and girls who are abducted and forced into sex slavery, Idahosa will be speaking as part of a panel at the United Nations on March 19 for "When Our Women and Girls Are Taken." The event will "sound the alarm" on what's actually happening to these girls and include other speakers from Latin American and the U.S.
Approaching the two-year anniversary this April of the abduction of more than 200 girls in Chibok, Nigeria, PathFinders has helped more than 200 other women regain their power and offer them a second chance at life. They assist in helping women who have been trafficked throughout Europe make their way back to Nigeria. They offer personalized action to healing plans, providing women with free counseling, vocational skills training and medical and legal services.
Pathfinders works with several organizations, such as Pellegrino della Terra in Italy, the International Organization for Migration in Europe and Mayak in Moscow, to help women make their way back to Nigeria.
Many of the women Idahosa encounters come back to Nigeria physically, mentally and spiritually broken from the atrocities they have endured. However, they work towards becoming whole again.
"One thing about Nigerian women is that we're very resilient," she said. "Its embedded into our nature to be able to put up with some of the most horrendous things, and I find that Nigerian women are able to persevere in a way that I don't know of any other woman in the world."
Idahosa states that Nigeria generally discourages women from speaking out against any kind of abuse and because of that, a lot of people are reluctant to come forward. They are often ashamed because there is such a negative stigma that follows once a woman or girl is known as a rape survivor. Idahosa is grateful to be able to provide a place where they don't have to feel ashamed. "It's a privilege every time someone trusts me with their truth," she said. I've realized that there are several underlying factors that intentionally render women vulnerable, that are systemic in nature. Poverty, lack of economic empowerment and lack of education, when you have that toxic combination you find that women are not able to level the playing field."