Urban Agenda: Specialized High Schools to Black Students: Maybe Next Year
David R. Jones | 3/10/2016, 2:09 p.m.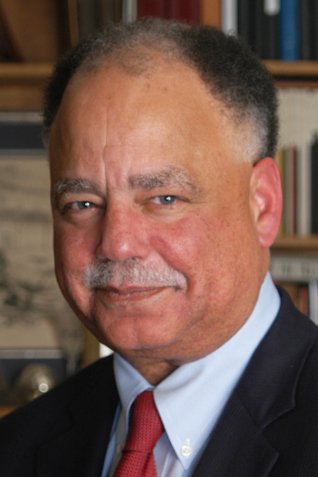 In response to the latest weak figures on admission rates for black and Latino students entering the city's most elite high schools, New Yorkers were offered a familiar refrain: The city is committed to fostering diversity.
It may well be, but that assertion is beginning to sound superficial.
That's because once again, fewer black and Latino students will enter the city's eight specialized high schools compared to the year before. The downward trend in admissions only serves to highlight the slow progress being made towards the adoption of a fairer and more effective method to evaluate students seeking admission to the city's best high schools. Reforms both the mayor and schools chancellor have stated they support and want to see happen, but to date have not materialized.


Truth be told, the mayor has the power to change admissions criteria at five of the eight specialized high schools with stroke of a pen. Why he has chosen not to exercise this authority suggests the mayor is still grappling with how best to keep a campaign pledge to increase diversity at these schools without inviting backlash from groups who want to preserve them as is.
Debating the merits of a Single Test
For years now, the use of a single test, the SHSAT, to determine admissions into the city's eight specialized high schools has been a hotly debated issue in the city. Defenders of the current exam generally argue that it is the only objective way to assess students based solely on their ability, and to preserve high standards and rigor in the system. On the other hand, opponents of the single-test method (I include myself among them), argue that it favors students with the resources to pay for expensive test-prep, and are not accurate predictors of student achievement or performance.
What is not up for debate or in dispute, is the fact that the current admissions policy has had a particularly devastating impact on black and Latino students.
Case in point. Last fall about 27,000 students (of which about 44 percent were black and Latino) took the SHSAT. They were vying for 5,106 open seats. Of that number, 530 black and Latino students were admitted. Nearly 75 percent of the city's public school students are black and Latino, yet these youth make up less than 11 percent of those offered seats in the specialized high schools.
For example, Stuyvesant High School admitted only nine black students in 2016, out of 950 slots it offered to students of other races. Last year the school admitted 10 black students. Not surprisingly, the city reported that the overall number of black and Latino students taking the entrance exam has also declined.
An alternative to the current admissions policy
To stem the decline in black and Latino student admissions to the city's specialized high schools, the Independent Democratic Conference (IDC) is proposing that New York spend funds to bring test prep, tutoring and other enrichment programs to underrepresented middle schools.

This proposal may make the IDC look good, but it will do nothing to change outcomes for our students. If the city is serious about increasing the representation of qualified black and Latino students in our premier high schools, it needs to make changes to the test regime itself.