Obama nominates Merrick Garland to Supreme Court
By Kevin Liptak, Ariane de Vogue and Manu Raju, CNN | 3/16/2016, 10:43 a.m.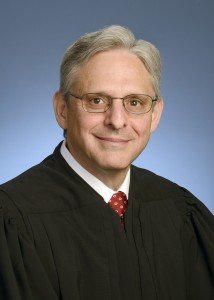 Senate Majority Leader Mitch McConnell and the GOP chairman of the Senate Judiciary Committee, Charles Grassley of Iowa, have both expressed little leeway in their determination to forgo hearings for Obama's nominee.
"We think the people should choose as we've said repeatedly," McConnell said Wednesday morning after word of Garland's selection was made public.
There have been dissenters on the Republican side, particularly from moderate Republicans. But their ability to force hearings before the full judiciary panel appear slim.
CNN senior legal analyst Jeffrey Toobin said it will be difficult for them to change tactics now.
"I don't see how at this point they can go back on this promise," not to move on the nominee, Toobin said Wednesday morning.
A McConnell aide said noted the Kentucky senator voted against Garland when he was confirmed to the appeals court in 1997 and argued Obama's choice is a recognition that this pick not getting through -- otherwise the President would have picked a younger nominee who would serve longer.
Sen. Pat Roberts, one of seven current Republicans to vote for Garland in 1997, told CNN he will not back the judge now.
"It's not about the person. It's about the process. Let the people decide," Roberts said.
Asked why he voted for Garland previously, Roberts replied, "I supported him."
Democrats, meanwhile, have already begun a campaign to pressure Republicans into considering Obama's nomination. In their sights: vulnerable senators up for reelection, some of whom are already facing backlash from opponents for refusing to consider even a hypothetical Obama nominee.
The White House launched a Twitter account, @SCOTUSnom, designed to promote the nomination as well.
Polls show most Americans support giving a nominee a congressional hearing. A CNN/ORC survey taken late last month indicated sizable majorities of Republicans, Democrats and independents want Senate Republican leaders to hold hearings on the nominee.
Grassley last week said the Senate retained a prerogative to forgo hearings for Obama's selection.
"It isn't any different if the President of the United States notifies Congress well in advance of a piece of legislation that he's going to veto it," Grassley said at a Judiciary panel hearing, citing criticism from Republicans over the role of the high court.
"Whether it's today or tomorrow or whether it's for the next seven or eight months, this is a very important debate that we ought to have about the Constitution and about not only who's going to be a replacement for Justice Scalia but about the role of the Supreme Court," he added. "At the grassroots of America, there's a real feeling of 'Is the Supreme Court doing what the Constitution requires?'"
Trump said he agrees with the stance of the Hill Republicans. "I think the next president should make the pick. And I think they shouldn't go forward. And I believe I'm pretty much in line with what the Republicans are saying," Trump told CNN's Chris Cuomo Wednesday on "New Day."