Family of Danroy Henry receive $6 million settlement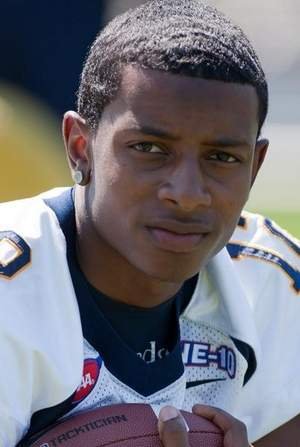 The family of late college student Danroy Henry is receiving a $6 million settlement from the village of Pleasantville. Henry was killed by Pleasantville police officer Aaron Hess in 2010.
"The Henrys have been clear from the beginning that no monetary settlement could ever replace the deep loss of their beloved son D.J.," Michael Sussman, who is representing the family, said. "While this aspect of their lawsuits has now been resolved, they will continue to deal with their deep loss by focusing on faith, family and the important work of the D.J. Henry Dream Fund, which has provided opportunities for thousands of young people and will continue to do so."
Henry was a student and a member of the football at Pace University when he was fatally shot by Hess outside of Finnegan's Grill in Thornwood, N.Y. Henry had driven himself and several friends to the restaurant. When a fight broke out among several bar patrons, which Henry was not involved in, the owner closed the establishment and called police.
Henry was allegedly parked in a fire lane when officer Hess knocked on his window. As Henry was pulling out of the fire lane, an officer asked him to stop while another officer stepped in front of his car. Henry allegedly struck the officer in front of his car, prompting Hess let loose a barrage of bullets, killing Henry and wounding one passenger in the car.
Inconsistencies in witnesses' accounts regarding what happened raised several questions, and the family disputes what happened on the scene. A grand jury did not indict the officer and no federal charges were brought by the U.S. Attorney's office.
"After conducting an exhaustive examination of all of the evidence, including consultation with experts, career federal prosecutors determined that the evidence does not establish the exacting standard of criminal intent required for a federal criminal civil rights prosecution," said U.S. Attorney for the Southern District of New York Preet Bharara in 2015.

Henry's family is still suing the town of Mount Pleasant for failing to respond to Henry's gunshot wounds.