Horoscope: March 17-23, 2016
MANISHA KOUSHIK, Astrologer, Tarot Card Reader, Numerologist, Vastu and Fengshui Consultant | 3/17/2016, 6:56 p.m.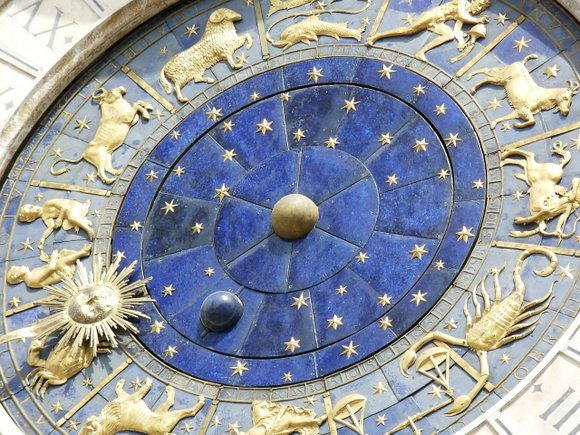 Lucky Color: Lemon
LIBRA
You will need to be on your toes to get something accomplished on the home front. Some of you may plan to add to your property. You may be pulled towards spirituality and may even plan a pilgrimage. Travelling north will be auspicious and fulfill your desires. You will have to remain in sync with someone at work to make your effort worthwhile. Open up a bit to feel loved and cared for by the family.
Lucky Number: 18
Lucky Color: Coffee
SCORPIO
There is a chance of meeting someone you have not met in years. Commuting may become a problem for those wanting to go someplace urgently. You may feel your authority getting undermined by someone in the family. These are changing equations and are inevitable, so go with the flow. There is no point in continuing in a dud job that drains you mentally and physically, so take your call. A family youngster needs your moral support, so be available.
Lucky Number: 3
Lucky Color: Red
SAGITTARIUS
Cost cutting measures implemented by you may begin to show results. You have painted yourself in a corner and are finding it difficult to wriggle out of it. Eschew hypocrisy and call a spade a spade, if you want to restore your social image. There is not much demand for your field of expertise, so grab whatever comes your way, if you are looking for a job. A fresh beginning may be made on the health front.
Lucky Number: 2
Lucky Color: Lavender
CAPRICORN
You can expect all the help you need on the home front. Those trying for a job switch will find a lucrative offer that fits their qualifications. Beating competition on the academic front will become easy now, as you manage to catch up with the leaders. Someone's absence that was worrying you will be set at rest, as he or she returns. You may not be able to express it, but being near a loved one is satisfying.
Lucky Number: 11
Lucky Color: Peach
AQUARIUS
You will get a good opportunity to implement your ideas at work. Someone may seek your advice on a property matter and gain from it. You will shake a leg to meet people and refresh old associations. A new beginning is likely to be made on the academic front. You will be able to get rid of small irritants on the home front that keep you on the boil. Travelling to a fun place is indicated.
Lucky Number: 4
Lucky Color: Dark Blue
PISCES
You will be able to firm up on the professional front. An added source of income is likely to appear on the horizon. You may get involved in organising something major on the social front. It will be easy to maintain your pace on the health front to come back in shape. You may get the support on the academic front that was eluding you until now. The advice of a spouse is likely to benefit you on the professional front.
Lucky Number: 3
Lucky Color: Saffron
Follow Manisha Koushik on Twitter @KoushikManisha and Facebook at www.facebook.com/askmanisha. Email support@askmanisha.com or visit www.askmanisha.com.