President Obama names Judge Merrick B. Garland as SCOTUS nominee
Herb Boyd | 3/17/2016, 10:15 a.m.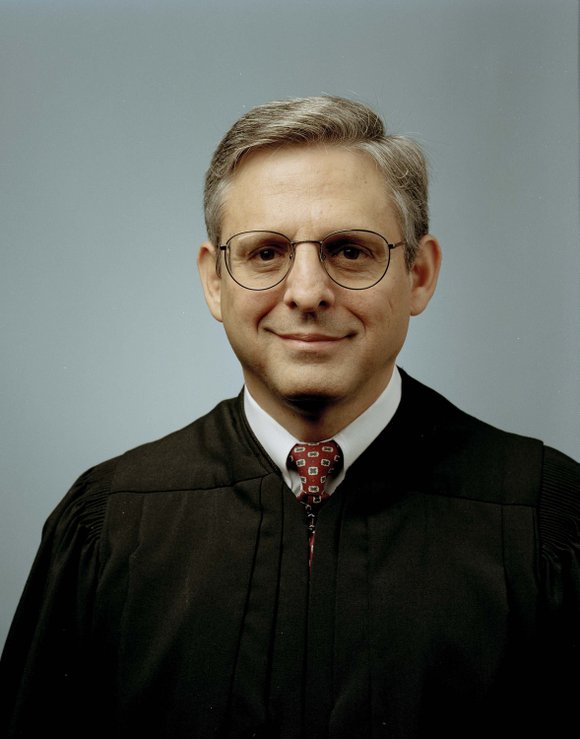 A month after the death of Justice Antonin Scalia, President Barack Obama has nominated Judge Merrick B. Garland, a longtime prosecutor and a federal appeals court judge, as his Supreme Court replacement. Garland was not among the early candidates, with many speculating that another appeals judge, Sri Srinivasan, had the inside track.
Obama praised Garland, "who set aside a lucrative law practice to return to public service." Wednesday morning, Obama said, "In putting forth a nominee today, I am fulfilling my constitutional duty. I'm doing my job. I hope that our senators will do their jobs and move quickly to confirm my nominee.
"That is what the constitution dictates, and that's what the American people expect and deserve from their leaders."
What the American people can now expect is more obstruction and resistance from the Republican senators, and there have already been strong intimations of blockage from Senate Majority Leader Mitch McConnell and Sen. Charles Grassley, who heads the Senate Judiciary Committee. They have insisted that the next president should nominate Scalia's successor.
Waiting, they asserted, would allow the American people to speak, as though the people have not already spoken in electing Obama for two terms.
Garland was lauded by the president for his role in overseeing the investigation into the 1995 Oklahoma City bombing that led to the prosecution of Timothy McVeigh. At 63, Garland, a Harvard Law School graduate who clerked for Justice William Brennan, is the oldest nominee since President Richard Nixon nominated Justice Lewis Powell in 1971. He is two years older than Chief Justice John Roberts, who has been on the high court for a decade.
Obama said that any nominee should understand that "justice is not about abstract legal theory, nor some footnote in a dusty casebook." If Garland is confirmed, he would tilt the court toward a more liberal outlook, something that hasn't prevailed in a number of years.
"If Merrick Garland can't get bipartisan support, no one can," said Sen. Chuck Schumer. "He is a thoughtful jurist with impeccable credentials who has already garnered overwhelming bipartisan support for a job that requires nearly the exact same criteria as a Supreme Court justice. He gets the impact of the court's decisions on hardworking Americans in the real world. We hope the saner heads in the Republican Party will prevail on Chuck Grassley and Mitch McConnell to do their job and hold hearings so America can make its own judgment as to whether Merrick Garland belongs on the court."
Rep. Hakeem Jeffries of Brooklyn, a member of the House Judiciary Committee, echoed Schumer's comments, noting that Garland's life's journey "is a classic embodiment of the American dream."
Presidential candidate Hillary Clinton stated, "Evaluating and confirming a justice to sit on this nation's highest court should not be an exercise in political brinkmanship and partisan posturing. It is a serious obligation, performed on behalf of the American people, to ensure a highly qualified candidate fills a vacancy on the court. That obligation does not depend on the party affiliation of a sitting president, nor does the Constitution make an exception to that duty in an election year."