Idris Elba with OBE award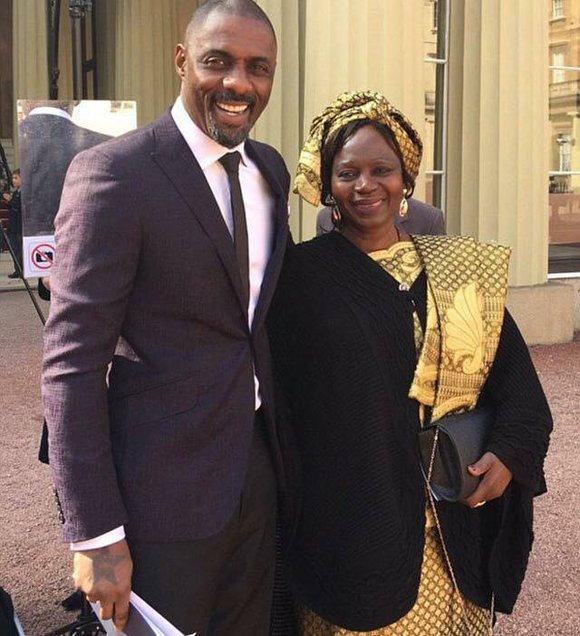 Katt Williams was released from Fulton County Jail in Atlanta March 12. Williams told ABC News affiliate WSB-TV that his legal troubles made him a victim of his own success. The stand-up comedian's hands were reportedly wrapped in gauze bandages. A source says he suffered minor injuries to both hands as a result of punching a wall in the jailhouse. Williams was reportedly holding blister packs containing medication usually issued to inmates dealing with emotional problems.
Idris Elba was accompanied by his mother, Eve, to Buckingham Palace in London March 12. Inside the palace, Prince William, the Duke of Cambridge, was on hand to congratulate Elba as he was awarded with an OBE for Services to Drama. Damon Albam Denishaw, former chairman of the Joint Intelligence Committee, Sir Johanthon Day and Dr. Iain Douglas-Hamilton were also honored at Buckingham Palace.
Gorgeous couple Russell Wilson and Ciara announced their engagement March 12 with a video on Instagram. "She said yes!!! Since Day 1 I knew you were the one. No greater feeling. #True Love," the Seattle Seahawks Quarterback captioned the sweet post. Earlier in the week, the couple was spotted at Paris Fashion Week, but they seemed to have moved on to more tropical surroundings. Looking blissfully happy, Ciara showed off her humongous ring.
Rhonda Joy McLean, president of the Greater New York chapter of the Links, has announced the 2016 Women of Distinction Spirit Awards Luncheon, to be held Saturday, March 26 at the scenic Pier 60 at Chelsea Piers in New York City. Themed "Celebrating 66 Years of Friendship and Signature Service," the event will take place from 4 p.m. to 6 p.m.
The Women of Distinction Spirit Awards Luncheon is the annual signature event of the Greater New York Chapter of the Links. Each year, the Luncheon, which features an elegant fashion show, live music and vendors showcase, draws more than 800 influencers. This year's luncheon will honor Emmy Award-winning journalist and communications consultant Jacqueline Adams and technology pioneer Dr. Marian Rogers Cook, vice president of access strategy and emerging markets for Google.
As reported in Deadline Hollywood, "I'll Fly Away" alumnae Regina Taylor is set for a key co-starring role opposite Freddie Stroma, Josh Bowman and Genesis Rodriguez in Kevin Williamson's ABC pilot "Time After Time." Taylor will play H.G. Well's trusted ally Vanessa Anders, the billionaire businesswoman who protects Well's Time Machine in 2016 New York City.