New York's basketball community mourning the passing of Charles Granby
Howie Evans | 3/19/2016, 3:03 p.m.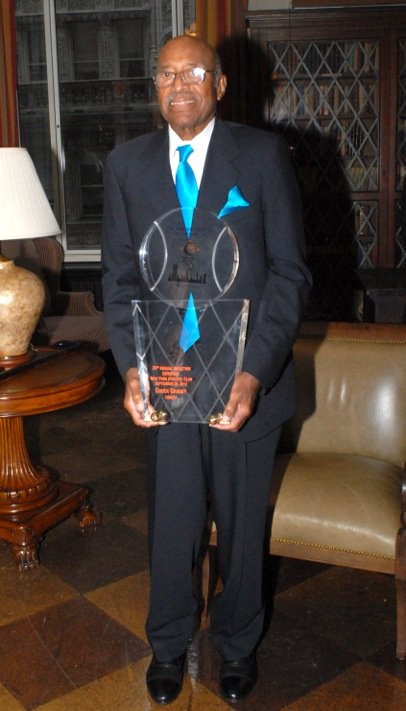 New York City's basketball community is mourning the passing of Charles "Chuck" Granby, who passed away last week. He will surely be missed by the hundreds of young men he guided through their teenage years.
He was one of this city's most respected coaches, who, like so many of us, had a serious "basketball Jones." In the history of New York City basketball, Chuck and I reigned supreme in Bed-Stuy, as well as in the South Bronx, Harlem, Queens and downtown Manhattan.
Gramps and I, along with Durango (Jump Shooter) Supreme (Oh!), were proud sons of Morris High School. But our spot was the park on Stebbins Avenue. Our mentor (at least mine) was Floyd "Snake" Layne. He was our unofficial coach. He always made sure we got "run."
Gramps' brother, Samuel (Sam) Granby, also looked out for us. Today, he owns one of the most renowned funeral homes in the city. Gramps, Durango and I separated after graduating from high school.
Gramps got into coaching after college and became one of the top coaches on the high school level, which he never left. He became one of the most renowned high school coaches in our city and around the country. His more than 40-year career led to his induction into numerous Halls of Fame, including the New York City Public High School Hall of Fame and the State of New York Hall of Fame.
And through all those 40-plus years, right by his side on the bench was Robin, his daughter, who should be inducted into someone's Hall of Fame. She was like a second coach, and no one misses Gramps more than Robin.