Harlem's Black nuns celebrate 100 years of service
TRUDY TOMLINSON | 3/24/2016, 4:05 p.m.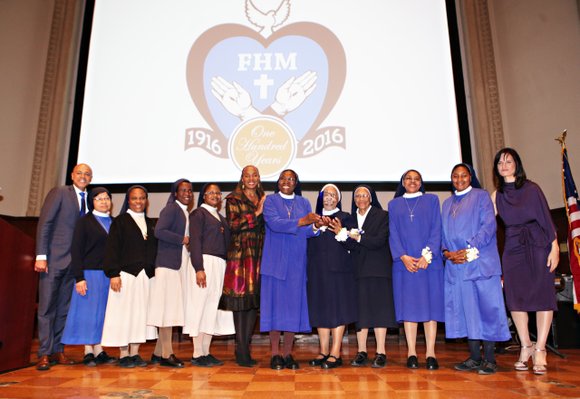 The Franciscan Handmaids of the Most Pure Heart of Mary, one of only three orders of Black nuns in the United States, marked its centennial with a gala and benefit at the New York Academy of Medicine in Manhattan.
Inspired by Pope Francis to keep the order together, the Harlem-based order, best known for its work in educating children and feeding the poor, was preparing to phase out in 2014 because of economic hardships, a decline in interest in religious life by young Americans and an aging infirm membership is now looking forward to its next 100 years of service.
"The mission of the order has not yet ended," said Sister Gertrude Lilly Ihenacho, who as congregation minister heads up the mostly Black order. "The spirit informed us to wake up and revive what is left before we die."
In 1923, the group moved to Harlem at the request of Cardinal Patrick Hayes and launched one of the first preschool educational programs in New York, which went on to educate such notables as Rep. Charles B. Rangel and the late Kevin Lofton, president of the Catholic Health Association of America. The St. Benedict Day Nursery remains to carry on the legacy of excellence.
The FHM feeds more than 20,000 families annually at the St. Edward Food Pantry on Staten Island at Mt. Loretto, a center for Catholic Charities. The order was awarded the Kathy Goldman Beyond Food Award at the 15th annual Food Bank of New York Conference in 2006 for their efforts to address the hunger crisis.
Photos by Regina Fleming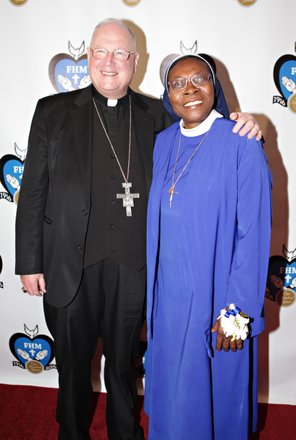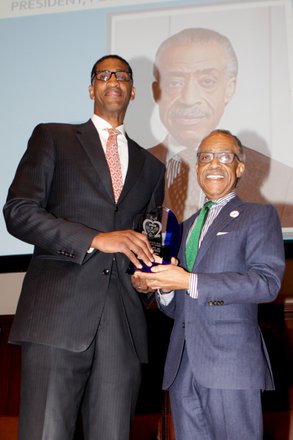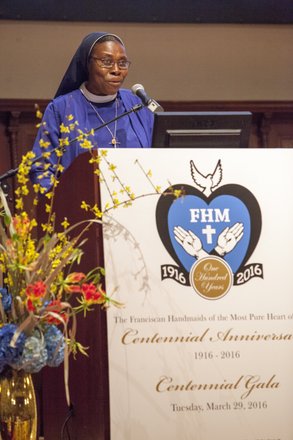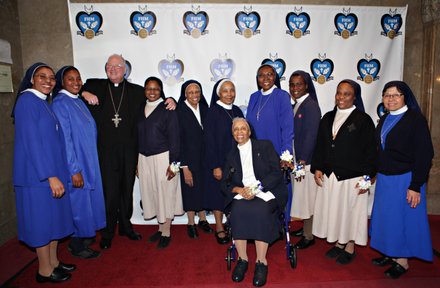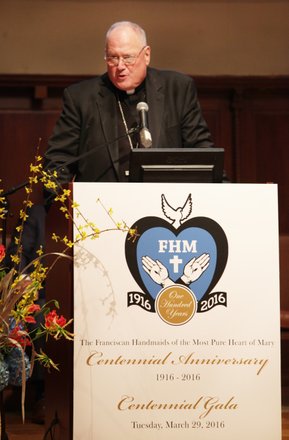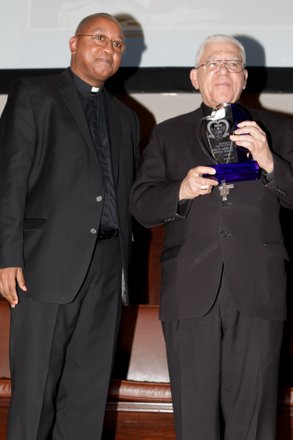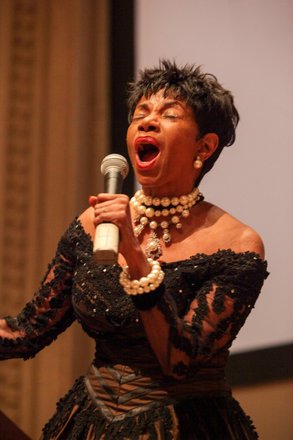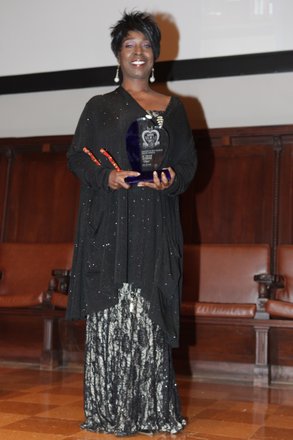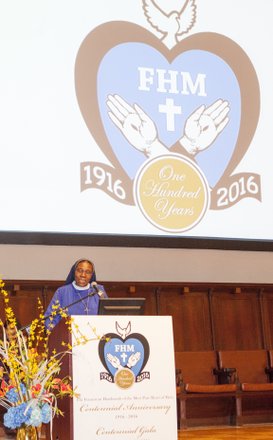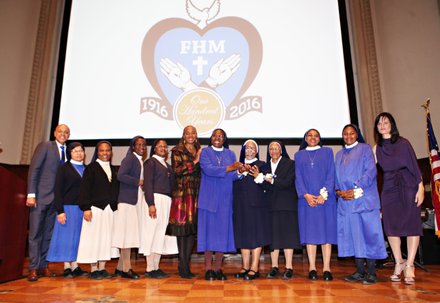 The sisters also have led several preventative care medical missions to Nigeria servicing approximately 2,000 people per mission since 2000, provide clothing and Christmas gifts and toys to the needy and provide altar bread to many parishes in the Archdiocese of New York.
Inspired to embark on a course of revitalization, the order started thinking outside the box and endeavoring to take on new activities. They have since reached out not only to other parts of the United States to encourage others to join them in religious life but also to parts of Africa and the Caribbean, where several current sisters have ties.
The FHM now has six new sisters in formation (in training) and has expanded its day nursery and food pantry. They also opened a convent in the Archdiocese of Owerri in Nigeria.The sisters there do home visitation to the sick elderly, teach Catholic catechism to children and prepare Catholic couples for marriage in rural areas.
"We are moving on with our new youth initiative, where we work with young people who are vulnerable to help empower them," stated Sister Gertrude Lilly Ihenacho. "We want them to realize that God loves them. We are going to work with them in their everyday life so we can help them reach actualization of whatever God has put them on this Earth to do. We are also focusing on our young adults that have desire to go to school and teen mothers that has no other place to go. We encourage them and take care of their kids for them to move forward.