Black Girl Movement: A National Conference, April 7-9, 2016
Dr. Christina Greer | 3/31/2016, 5:14 p.m.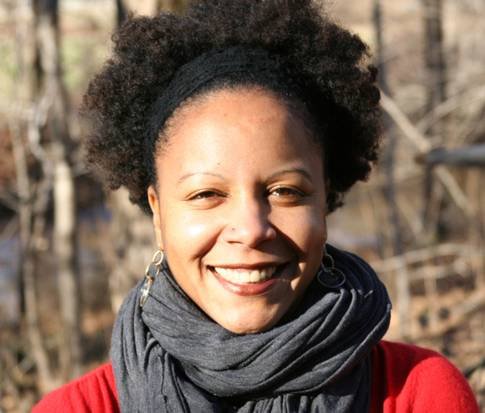 The Black Girl Movement: A National Conference will convene at Columbia University in New York City, April 7-9, 2016. According to the conference organizers, the conference is a three-day gathering to focus on Black girls, cis, queer and trans girls in the United States. The aim of the conference is to bring together artists, activists, educators, policymakers and leaders among Black girls themselves to discuss public consciousness, advancing research, policy and community programming, and to develope resources across shared platforms.
This conference is the first national conference on Black girls that "seeks to address the disadvantages that Black girls in the United States face, while creating the political will to publicly acknowledge their achievements, contributions and leadership."
Diverse panels and programs will take place throughout the three-day conference. Photographer and youth organizer, Scheherazade Tillet, will curate an exhibit by entitled, "Picturing Black Girlhood," which will feature photographic works created by Black women and girls. Friday̕s slate of panels will honor the groundbreaking research on Black girlhood, discuss philanthropic and funding needs to address the critical issues Black girls face and feature intergenerational roundtables on best practices established by Black girls and their allies. Some of the topics are "The Past, Present and Future State of Black Girls," "Writing and Researching on Black Girls," "Best Practices for Black Girls" and "Policy and Philanthropy."
Black Girl Movement: A National Conference will be the first of its kind to truly center on the lived experiences of Black girls in the United States. The conference will kick-off Thursday, April 7 with a visual and performance art exhibit, artists̕ discussions and cypher by award-winning artist and freestyle emcee Toni Blackman and professional choreographer Camille A. Brown, all highlighting artistic work created by and about Black girls. The soundtrack for the evening will be provided by a 14-year-old Black female DJ.
Saturday, young Black women from around the country will facilitate workshops for Black girls on topics that range from social justice organizing to defining new artistic practices. The conference culminates with an excerpt from Brown's latest work, "Black Girl: Linguistic Play."
As conference co-organizer Dr. Aimee Cox explained, "These three days in April are more than a conference. They will identify and catalyze a movement."
With our participation and support, this conference will hopefully become an annual event to celebrate the brilliance of so many Black women and girls working each day to make this country and our greater global society a better place. For more information about the conference and to register, go to http://iraas.columbia.edu/Event/black-girl-movement-conference
Christina Greer, Ph.D., is an Associate professor at Fordham University and the author of "Black Ethnics: Race, Immigration, and the Pursuit of the American Dream." You can find her on Twitter @Dr_CMGreer.