Fidel on Obama visit: 'No empire building here!'
Herb Boyd | 3/31/2016, 1:29 p.m.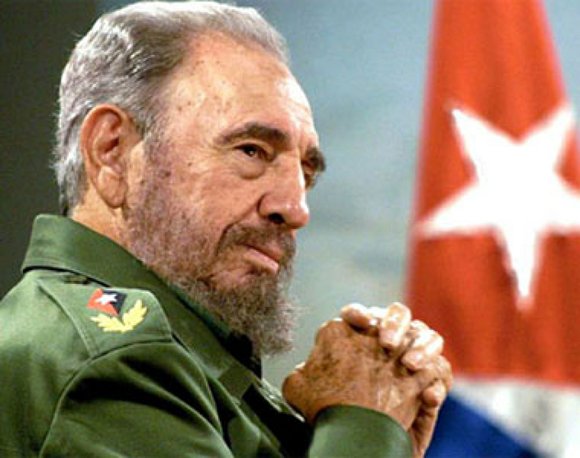 Fidel Castro may no longer be the president of Cuba, but that doesn't mean he can't speak his mind. That mind erupted with force and assertion typical of "el caudillo." Addressing President Obama as "El hermano Obama," my brother Obama, Castro rebuked the president's visit in a caustic 1600 word letter.
"We don't need the empire to give us anything," the letter, written on March 27, began. "Our efforts will be legal and peaceful, because our commitment is to peace and fraternity among all human beings who live on this planet."
Obama did not meet with Castro but shared his visit with President Raul Castro at several events, which placed him uncomfortably between the pincers of the two brothers. The letter, fortunately appearing after Obama's visit, is possibly a clever way of keeping the U.S. off-balance as Obama moves aggressively toward normalization and putting an end to the Cold War dispute.
Whereas Obama quoted the great Cuban patriot Jose Marti, whose legacy is mixed with ambiguity, Castro summoned the memory of another formidable figure in Cuba's fight for liberation. "Whoever attempts to appropriate Cuba will reap only the dust of its soil drenched in blood, if he does not perish in the struggle," Castro wrote, citing the words of the glorious Black leader, Antonio Maceo.
The fiery revolutionary, now 89, took exception to Obama's pronouncements about coming to Cuba to bury the last remnants of the Cold War. "The native populations don't exist at all in Obama's mind," Castro stated. "Nor does he say that the revolution swept away racial discrimination, or that pensions and salaries for all Cubans were decreed by it before Mr. Barack Obama was 10 years old. The hateful, racist bourgeois custom of hiring strongmen to expel Black citizens from recreational centers was swept away by the Cuban Revolution—that which would go down in history for the battle against apartheid that liberated Angola, putting an end to the presence of nuclear weapons on a continent of more than a billion inhabitants. This was not the objective of our solidarity, but rather to help the peoples of Angola, Mozambique, Guinea-Bissau and others under the fascist colonial domination of Portugal."
Throughout the letter, Castro distilled episodes of Cuban history and policy, suggesting at each turn that Obama may not be aware of these developments. He dismissed the president's peaceful, neighborly intentions.
"I suppose all of us were at risk of a heart attack upon hearing these words from the president of the United States," Castro asserted. "After a ruthless blockade that has lasted almost 60 years, and what about those who have died in the mercenary attacks on Cuban ships and ports, an airliner full of passengers blown up in midair, mercenary invasions, multiple acts of violence and coercion? Nobody should be under the illusion that the people of this dignified and selfless country will renounce the glory, the rights, or the spiritual wealth they have gained with the development of education, science and culture."