Prince team sought addiction doctor's help, lawyer says
Michael Pearson, CNN | 5/4/2016, 3:39 p.m.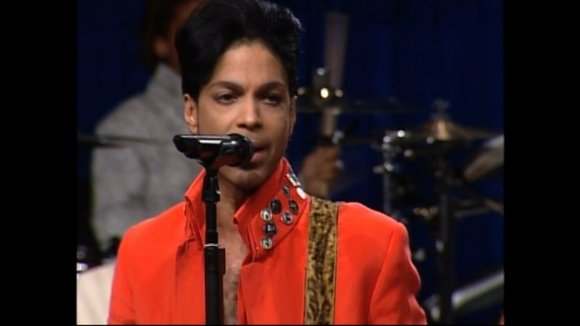 (CNN) -- The day before Prince died, his team called an eminent opioid addiction specialist in California seeking urgent help for the singer, an attorney working for the specialist and his son said Wednesday.
The specialist, Dr. Howard Kornfeld, couldn't get there immediately so he sent his son, Andrew Kornfeld, on an overnight flight to Minnesota. The goal was for the younger Kornfeld to help evaluate Prince's health and encourage him to enter treatment for pain management and potential addiction issues, attorney William Mauzy told reporters.
"He set in motion a plan to deal with what he felt was a life-saving mission," Mauzy said of the elder Kornfeld.
But by the time Andrew Kornfeld arrived at the singer's Paisley Park complex on the morning of April 21, it was too late. He and two Prince representatives found the 57-year-old entertainer unresponsive in an elevator.
It was Andrew Kornfeld who called 911, Mauzy said.
Mauzy's account is the most public yet pointing to issues with opioid pain medication as a significant, life-threatening issue in Prince's last days.
A law enforcement source told CNN last week that investigators had found opioid medication with Prince's body.
The attempted intervention, first reported in the Minneapolis Star Tribune, also appeared to raise a potential legal issue.
Mauzy said Andrew Kornfeld, who works at his father's pain management and addiction clinic, had a small quantity of a medication used to treat pain and opiate addiction.
The younger Kornfeld is not a doctor, and the medication -- buprenorphine -- is a controlled substance.
Buprenorphine is a medication approved by the FDA for the treatment of opiate dependence such as heroin addiction. It binds to the same receptors as opiates and renders them ineffective, according to experts.
Investigators took Andrew Kornfeld into custody, interviewed him and told him they were conducting a criminal investigation, Mauzy said.
Authorities have also said the probe into Prince's death is a criminal investigation. It was not immediately clear if Kornfeld is the subject of a separate investigation.
The Carver County Sheriff's Office has declined to comment on the investigation, and the results of search warrants executed in the case have been sealed.
Mauzy said the medication in Andrew Kornfeld's possession was intended for a Minnesota doctor who had been put on standby to evaluate and potentially treat Prince. The attorney said Kornfeld never intended to give the medicine to Prince directly and never gave him any medication.
He also said the state's Good Samaritan laws would give Andrew Kornfeld immunity from any prosecution since he was the one who called 911.
The Minnesota doctor who was to receive the medicines never saw Prince, Mauzy said. He declined to name the physician.
Howard Kornfeld runs "Recovery Without Walls," which specializes in treating opioid addiction among other issues, according to its website. His son is a practice consultant there.
Neither the Kornfelds nor Prince representatives responded to CNN efforts to contact them for comment.