Author of 'The Cook Up: A Crack Memoir' in Harlem Thursday
SHANICE LEWIS | 5/5/2016, 1:43 p.m.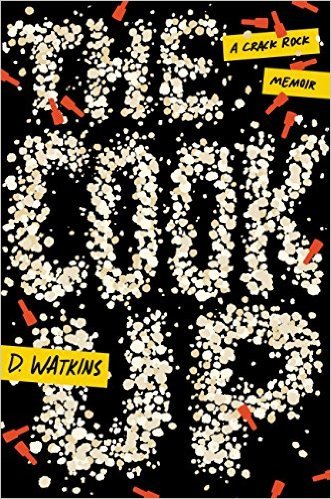 From running the streets of East Baltimore to teaching in the classrooms at the University of Baltimore, D. Watkins shares his story in finding the light in the darkness with his new book, "The Cook Up: A Crack Memoir."
Watkins was on his way out of a world filled with drugs and violence with an acceptance to Georgetown University when a series of unfortunate events led him to pass up his chance at freedom.
Watkins bares it all in his latest work and said one of the major themes is, "It's not how you start but how you finish."
He is not ashamed or embarrassed to admit to taking over a crack empire in his early adult years and believes that it is a story that had to be told.
"The main reason I wanted to share my story was to show my own mistakes and my own vulnerability," said Watkins.
He says that the responses to his book have been inspiring.
"Young people have become excited about telling their own stories, believing in themselves, and it's been progressive in understanding how important reading is," he said. He wants to continue to show other young people that they, too, can make it out.
"As a nation we have to get together and rally around them and help them find their talents and their passions and make the world a better place," he said.
Watkins has taken on many positive roles and projects since his days in the drug business. He earned his masters in education at John Hopkins University and an MFA in Creative Writing from the University of Baltimore. He is founder of the BMORE Writers Project, a literacy program that trains new journalists. He has also done freelance work for The Guardian, The New York Times, Rolling Stone and many other publications.
Watkins has a lot on his plate with his book tour and giving motivational speeches at schools, but he says another book could be in the works in the future.
Watkins will be at a book signing May 5 at Revolution Books (437 Malcolm X Blvd. between 131st and 132nd streets in Harlem), where he will discuss more of the inspirations behind his story.