Innocent man released from prison after serving more than 50 years
5/5/2016, 11:51 a.m.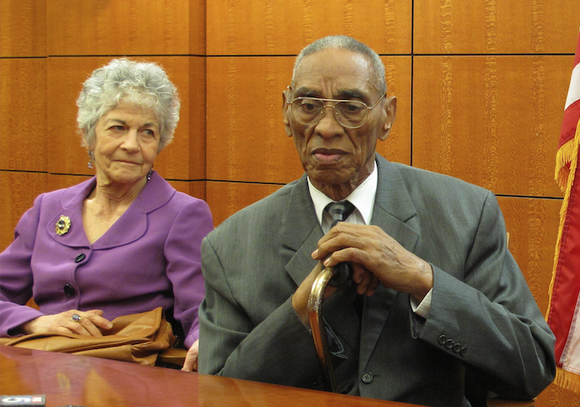 Paul Gatling, 81, was released from prison after serving 52 years for a crime he did not commit.
Brooklyn District Attorney Ken Thompson announced this week that as a result of a thorough investigation by his Conviction Review Unit, he moved to vacate a second-degree murder conviction against Gatling, who pleaded guilty during trial to escape a possible death penalty.
On Oct. 15, 1963, police officers assigned to the now-former 80th Precinct responded to a report that a man had been murdered inside of his home in Crown Heights, Brooklyn. The officers discovered the victim, Lawrence Rothbort, 43, a local painter and sculptor, lying face down in a pool of blood. He died of a gunshot wound to the chest.
Marlene Rothbort informed the officers that her family had just finished dinner when a "Negro" man holding a shotgun walked into their first floor art gallery/apartment and demanded money.
Detectives questioned Gatling, who was 29 at the time, after questioning Grady Reaves, who told police that he saw Gatling in the vicinity of the murder at the time of the shooting. Gatling's conviction relied heavily on the eyewitness testimony of Reaves and Rothbort. However, Reaves had been a cooperating witness in multiple cases and was known to have committed perjury at least once.
Gatling's defense attorney and family urged him to plead guilty to second-degree murder towards the end of his trial to avoid the death penalty, as they feared the jury would sympathize with the pregnant widow. After getting assurances from his attorneys and family that they would continue to look for the real killer, the defendant pleaded guilty to escape death row. He was sentenced to 30 years to life in prison in October 1964 after a hearing on a motion to withdraw his plea was denied.