NY African Film Festival opens this week
TRUDY TOMLINSON | 5/5/2016, 2:04 p.m.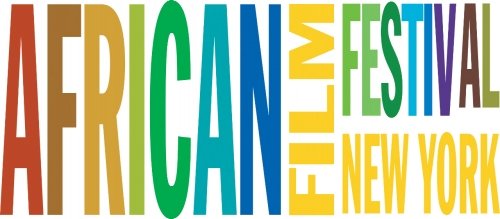 The 23rd New York African Film Festival opened May 4, marking the 50th anniversary of Ousmane Sembene's celebrated first feature, "Black Girl."
The 2016 festival is presented by the Film Festival of Lincoln Center and African Film Festival, Inc. The festival is presented under the banner "Modern Days, Ancient Nights: 50 Years of African Filmmaking." It will present 25 feature-length films and 27 short films from 26 countries, bringing another thrilling and multifaceted selection of African films from the continent and the Diaspora to New York audiences.

The festival continues throughout May at Maysles Cinema and the Brooklyn Academy of Music's BAMcinématek.
This year's festival kicked off with a preview town hall event featuring the Digital Diaspora Family Reunion Roadshow, a community photo-sharing session and veritable show-and-tell of fascinating family stories, Sunday, May 1 at 2 p.m., at the Film Society's Elinor Bunin Munroe Film Center Amphitheater.
Attendees to the free event were encouraged to bring their family photos, a selection of which were shared with the audience. The DDFR Roadshow is a companion transmedia project for the Thomas Allen Harris film "Through a Lens Darkly," and a panel discussion with African Diaspora creatives followed the presentation.
A digital exhibit of portraits and images from the DDFR Roadshow will run throughout the festival at this same venue.
Opening the festival is "Tanna," the astounding feature debut of Bentley Dean and Martin Butler and the first feature shot entirely in the South Pacific nation, Vanuatu. Based on a true story and featuring members of the Yakel tribe in their acting debuts, it follows young lovers who break off an arranged marriage designed to bring peace to two warring tribes.
The festival centerpiece is Ethiopian director Hermon Hailay's award-winning "Price of Love," an alluring tale of a young cab driver who intervenes in a fight between a prostitute and her ex-boyfriend, a pimp, only to find himself caught up in a seedy urban underworld.
The film, which also features a cast with no previous acting experience, won a Special Prize at FESPACO and Best Film, Best Actor and Best Actress at the Pan African Film Festival in Cannes. The evening will include a Q&A with Hailay.
The Closing Night Spotlight Tuesday, May 10 includes Manthia Diawara's "Negritude: A Dialogue Between Wole Soyinka and Senghor" and a shorts program about New York's African Diaspora, with several filmmakers in attendance.
After opening at Film Society of Lincoln Center, the NYAFF heads to Maysles Cinema in Harlem (May 13-15). The festival concludes over Memorial Day weekend (May 26-30) at the Brooklyn Academy of Music as part of its popular dance and music festival DanceAfrica.
Visit filmlinc.org for more information.