Two people connected to Flint water crisis are dead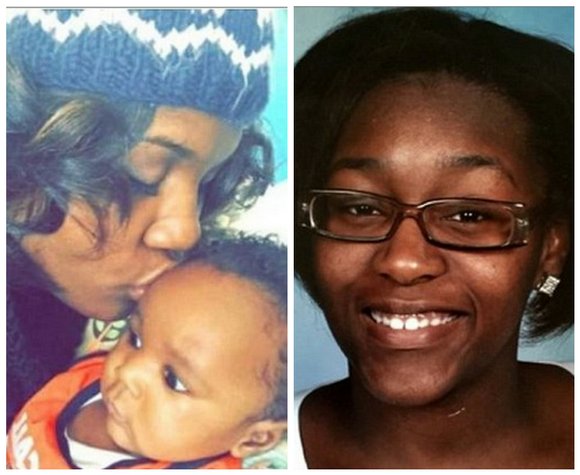 Two separate deaths in Flint, Mich., have a connection to the town's continuing water crisis.
Last week, Sasha Avonna Bell, one of the first people to file a lawsuit over the Flint water crisis, was shot and killed in a double murder. Another woman, Sacorya Renee Reed, was killed as well. A one-year-old child was found in the house where the crime took place but was unharmed and handed over to child protective services.
Bell was one of the first Flint residents to lead the charge by filing a lawsuit that named six companies involved in monitoring and constructing Flint's water system. Her lawsuit was among the 64 different lawsuits filed on behalf of 144 children by New York-based law firm Levy Konigsberg and Flint-based firm Robinson Carter & Crawford according to Mlive.com. The lawsuits allege that their children were poisoned by high lead levels present in Flint's water supply.
Bell's case was initially filed in Genesee Circuit Court, but it was then transferred to U.S. District Court where Judge John Corbett O'Meara ruled that the case should return back to state court because they lacked the jurisdiction to hear the case.
According to the Flint Police Department, Malek Emmanuel Thornton (allegedly a spurned lover of Bell's) was arrested, charged and arraigned on two counts of first-degree murder, two counts of open murder and on possession of a felony firearm.
The first criminal charges against government officials involved in Flint's water crisis were announced by the Michigan State Attorney General the day after Bell died.
A few days before Bell's death, Matthew McFarland, Flint Water Treatment Plant foreman, was found dead in his home. Authorities subsequently ruled out foul play. McFarland's death came along with the announcement that Michael Glasgow, Flint's utilities manager, was one of the three men facing criminal charges regarding the water crisis. Charged with willful neglect of office, Glasgow is also accused of changing testing results to show that there was less lead in Flint's water than there really was.
Authorities confirmed that McFarland was interviewed during the investigation into the local government's handling of the water crisis.
Conspiracy theories among Flint residents have spread quickly after Bell's and McFarland's deaths. A well-known conspiracy theory website has accused the government of a mass cover-up and attempting to silence witnesses in the ongoing investigations into Flint's water crisis.
Investigators told local media that any connections made between the two deaths and the investigation into the water crisis are unfounded.