Celebrating the life of Woodley Charlot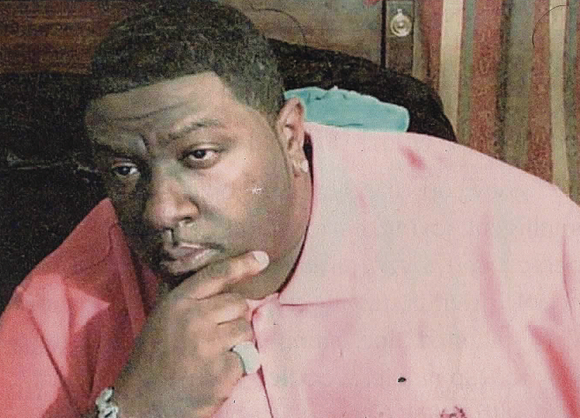 A handful of tight-knit people—mainly close friends and intimate relatives—came out to reflect on the memory of Brother Woodley Charlot, a.k.a. "Big Sincere" or simply "Sin," at a local get-together in Bedford Stuyvesant, Brooklyn on spring's first day.
Big Sincere had made his transition earlier this year, on Jan. 10, after a brief illness, and a mass contingent of acquaintances, family members and friends paid homage to him at the memorial service at Brooklyn's Guarino Funeral Home in Canarsie. The public said their final goodbyes to the popular, outgoing personality.
The native Brooklynite was born in Kings County Hospital on June 17, 1974, and came of age in Bedford Stuyvesant's Marcy Houses with his brothers and sisters. He embraced the teachings of The Five Percenters as a teenager and was then known as Sincere, to reflect his righteous consciousness as he refined himself.
Those close to him recall Big Sincere as being intelligent, loving, caring, kind and generous to all he came in contact with.
His immense creative skills were also acknowledged as mention was made of his lyrical dexterity as an aspiring master of ceremonies, for which he made numerous demo recordings and videos throughout his career. He eventually signed with the Ruff Ryders' subsidiary Black Ground Records. His skill level developed so well that he even appeared in popular music videos with Biggie Smalls, Tupac, Jadakiss and Chi Ali, just to name a handful.
He also had a cameo appearance in the movie "Belly," with Nas and DMX.
He moved to West 127th Street in Harlem during the late 1990s and was one of the most sought-after barbers at Master John's Barbershop when it was on Adam Clayton Powell Jr. Blvd. His open, people's person personality attracted many, and his sense of humor and quick wit certainly kept them in stitches.
Big Sincere leaves many to cherish his memory, including his brothers Rossini Rodney, Frantz Rodney and Patrick Charlot; his sisters Linda Martin and Chalinda Charlot; a host of nephews, nieces, cousins and other relatives, as well as numerous comrades and friends.