Community Calendar 5/12 - 5/18
5/12/2016, midnight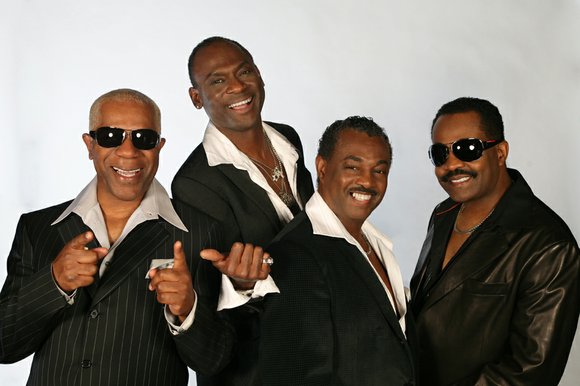 Greetings! Birthday and rembrance salutes are in order this African Liberation Month 2016 for the Wonder Man, my iconic friend, brother and collaborator, Grammy Award winner, Stevie Wonder, who turns 66 on May 13.
May 10, 1943, Judith Anna Jamison, famous award-winning dancer and choreographer, was born in Philadelphia, Pa.
We also pay tribute to Lena Mary Calhoun Horne, singer, actress, dancer and civil rights activist, who died May 8 2010 and the iconic Master Blaster himself, Robert Nesta Marley, who passed May 11,1981.
Last but far from least, we celebrate Malcolm X Day, with the 91st anniversary of El Hajj Malik Shabazz, Brother Malcolm X, born May 19,1925 (see COMMUNITY)
THEATER
"Turn Me Loose," a new comedic drama by Gretchen Law tells the story of comedian and civil rights activist Dick Gregory. Currently in previews, opening Off-Broadway at the Westside Theatre, 407 W. 43rd St., May 19. Starring Tony Award nominee and Emmy and NAACP Image Award winner Joe Morton, best known for his portrayal of Rowan Pope on the hit ABC drama, "Scandal," as Dick Gregory. The play also features an original song by John Legend. Tickets are now on sale via www.telecharge.com or by phone at 212-239-6200. For more information, visit www.TurnMeLoosePlay.com.
"Eclipsed" written by Zimbabwean playwright and actress, Danai Gurira, directed by South African, Liesl Tommy, featuring Academy Award winner Lupita Nyong'o. Women brought together by upheaval in their homeland of Liberia. Golden Theatre (252 W. 45th St.). For tickets and information, please visit www.EclipsedBroadway.com.
"The Color Purple" now on Broadway, featuring Jennifer Hudson, Cynthia Erivo and Danielle Brooks, at the Bernard B. Jacobs Theatre, 242 W. 45th St., New York, N.Y. For information, visit colorpurple.com.
"Hamilton: An American Musical," continues to captivate audiences at the Richard Rodgers Theatre, 226 W. 46th St. For information, call 800-276-2392 or visit boxoffice.broadway.com.
MUSIC
Kool & The Gang, Sunday, May 15 at 7 p.m., Bergen Performing Arts Center, 30 N. Van Brunt St., Englewood, N.J. For information, call 201-227-1030 or visit ticketmaster.com.
Dance Africa Festival, 2016, "Dance of Ancient Futures," featuring Yousou Ndour for two evenings with his longtime band Le Super Etoile de Dakar. Dance Music Film Bazaar, May 25-30, BAM, Howard Gilman Opera House, 30 Lafayette St., Brooklyn, N.Y. visit BAM.org
Hot 97 Summer Jam, Sunday, June 5 at 6:30 p.m., MetLife Stadium, One MetLife Stadium Drive, East Rutherford, N.J. For information, visit: ticketmaster.com.
Beyonce—The Formation Tour, Tuesday, June 7 and Wednesday, June 8 at 7:30 p.m., Citi Field, Roosevelt Avenue, Flushing, N.Y. For information, visit ticketmaster.com.
MusiqSoulchild/LaLah Hathaway/RaheimDeVaughn, Friday, June 10 at 8 p.m., NJPAC, 1 Center St., Newark, N.J. For information, call 888-466-5722 or visit ww.njpac.org.
National MS Society Musical Moments for MS presents Aretha Franklin, Thursday, June 16 at 7:30 p.m., NJPAC, 1 Center St., Newark, N.J. For information, call 888-466-5722 or visit ww.njpac.org.
Earth, Wind & Fire, Friday, June 17 at 8 p.m., Count Basie Theatre, 99 Monmouth St., Red Bank, N.J. For information, call 732-224-8778 or visit countbasietheatre.org or ticketmaster.com.
Boyz II Men, Sunday, June 19 at 8 p.m., NYCB Theater at Westbury, 960 Brush Hollow Rd., Westbury, N.Y. For information, call 516-334-0800 or visit ticketmaster.com.