The new plastic bag fee in NYC
5/12/2016, 1:24 p.m.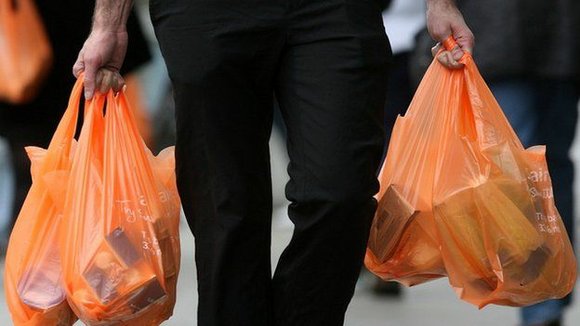 Last week, the New York City Council approved a bag fee of $0.05 on all plastic bags. Mayor de Blasio has expressed his support of the "Bring your own bag" Bill 209-A in an effort to decrease waste and begin a larger conversation pertaining to a culture shift in the way we think of the environment. Several New Yorkers see this new fee as an oppressive tax that disproportionately affects the poor. However, although this $0.05 fee per plastic bag may hurt initially, the long-term positive environmental effects will greatly outweigh the fee. Reducing our reliance on plastic bags will be a culture shift, but that does not mean it isn't worth doing. We must think of our environment all year round and not just on Earth Day.
New York is following in the footsteps of cities such as Washington, D.C. and San Francisco, which have seen the amount of plastic bag debris greatly decrease. Because the residents of these cities have begun to bring their own canvas bags to stores, storm drains are less clogged and rivers banks are less polluted. I know many people will initially balk at bringing canvas bags to the store. However, a little preplanning will greatly benefit our waterways, drainage systems and overall environment (think of all of those bags hanging in trees like decrepit trash ornaments). Anyone who must wade through storm drain water after a heavy rain or heavy snow knows the importance of keeping our water drainage systems clear. Reducing the number of plastic bags roughly 9 million New Yorkers use each day will greatly benefit communities that must deal with constant flooding and street closures. Over the next 10 years, the Department of Environmental Protection will be investing billions of dollars to rebuild sewer infrastructures in New York City.
Many City Council members were reluctant to support the bill, as evidenced by its 28-20 passage and the length of time it took for the bill to come to a vote. Several City Council members see this fee as a tax that will harm already overburdened New York families. One of the arguments raised pertained to pet owners who need to pick up after their dogs and need plastic bags to do so. However, supporters of the bill want to make sure residents know that the bill introduced is not a bill banning plastic bags, it is merely a bill that places a fee on the bags in hopes of reducing customer reliance on said product. Some smaller cities and towns have already placed a ban on plastic bags, which has resulted in a major culture shift in how people shop and how they choose to package their own goods.
Change is seldom easy, but this $0.05 fee on plastic bags will hopefully make all of us think about our environment each time we head to the market.
Christina Greer, Ph.D., is an associate professor at Fordham University and the author of "Black Ethnics: Race, Immigration, and the Pursuit of the American Dream." You can find her on Twitter @Dr_CMGreer.