Rutgers University prepares for Obama's commencement address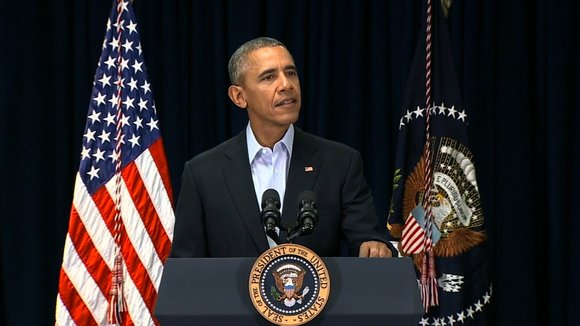 On the heels of his rousing commencement speech at Howard University, President Barack Obama heads to the Garden State this weekend to address graduates at Rutgers University.
The president is set to deliver the commencement address to more than 12,000 graduating students and 40,000 guests at the university's 250th anniversary commencement ceremony May 15 on the New Brunswick Campus at High Point Solutions Stadium in Piscataway, N.J. Obama will also receive an honorary degree from Rutgers.
"We are delighted that President Obama has chosen to address our graduates at this year's historic commencement," said Rutgers University President Robert Barchi. "This is the first time in Rutgers University's history that a sitting president has agreed to speak at commencement."
Although students are able to bring their families to the ceremony, the university conducted a lottery to distribute additional guest tickets. A live stream of the ceremony will be available online. Go to rutgers.edu for more information.
Obama will be the seventh president—and the second sitting president—to receive an honorary Rutgers degree. Martin Van Buren and James Buchanan were both secretaries of state when they received the honor in 1829 and 1849. Former President Bill Clinton at spoke Rutgers to announce the establishment of AmeriCorps in 1993.
Actor Wendell Pierce will serve as commencement speaker at Rutgers University-Newark. He will receive an Honorary Doctor of Fine Arts degree at the RU-N ceremony, and human rights activist Radhika Coomaraswamy will also be given an Honorary Doctor of Humane Letters.
RU-N's main commencement ceremony will take place at the Prudential Center in Newark May 18.