Community Calendar 5/19 - 5/25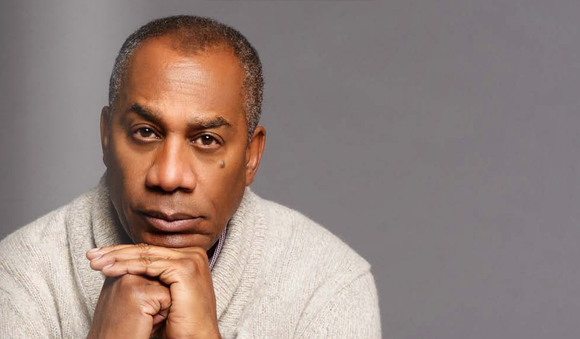 National MS Society Musical Moments for MS presents Aretha Franklin, Thurday, June 16 at 7:30 p.m., NJPAC, 1 Center St., Newark, N.J. For information, call 888-466-5722 or visit ww.njpac.org.
Earth, Wind & Fire, Friday, June 17 at 8 p.m., Count Basie Theatre, 99 Monmouth St., Red Bank, N.J. For information, call 732-224-8778 or visit countbasietheatre.org or ticketmaster.com.
Boyz II Men, Sunday, June 19 at 8 p.m., NYCB Theater at Westbury, 960 Brush Hollow Rd., Westbury, N.Y. For information, call 516-334-0800 or visit ticketmaster.com.
The Temptations and the Four Tops, Friday, June 24 at 8 p.m., NYCB Theater at Westbury, 960 Brush Hollow Rd., Westbury, N.Y. For information, call 516-334-0800 or visit ticketmaster.com.
BOOKS
Reading Circle: "Revolutionary Integration: A Marxist Analysis of African American Liberation." What will it take to truly end racism in the U.S.?" This groundbreaking text highlights the crucial role of Black workers, women and LGBT people in the struggle for an integrated movement against not only race oppression but also all injustice and exploitation. Book available on site and online. May 19 and June 2, 7 p.m. to 8:30 p.m., Freedom Hall, 113 W. 128th St., Harlem. Admission is free. For information, call 347-561-0699 or visit www.socialism.com/newyorkcity.
FILM
The incomparable Don Cheadle directs and stars in "Miles Ahead"highlighting legendary jazz trumpeter and musical genius Miles Davis.Check theatres for listings.
COMMUNITY
"Responding to Challenging Behaviors at School, Home and in the Community," Thursday, May 26, 1770 Stillwell Ave., 2nd Floor, Bronx, N.Y., 10 a.m. to noon. This workshop discusses various underlying factors leading to challenging behaviors, as well as specialized techniques for identifying common triggers and the most successful approaches for decreasing and eliminating challenging behaviors. Workshops for parents, professional and caregivers. No children please. Admission is free. To register, call 718-436-7979.
"Bad/Dangerous/Invincible: Michael Jackson's Epic Years," Thursday, June 16 at 6:30 p.m., Apollo Theater, 253 W. 125th St., New York, N.Y., Mark Anthony Neal, author and Duke University Professor of Black Popular Culture, will take us behind the music for a look at Michael Jackson's impact on music, culture and entertainment and his evolution in becoming one of the most influential musicians of the 20th century. Free to the public. RSVP required. Once you've registered online, you will receive an email confirmation. You must print out your email confirmation and bring it with you the evening of the event. Note: Entry is not guaranteed. For information, call 212-531-5300 or visit apollotheater.org.
Hear Imhotep Gary Byrd on 107.5 WBLS-FM weekly with "Express Yourself," Sunday evenings from 7 p.m. to 9 p.m. and simulcast over WLIB 1190AM. The full show can also be heard on HD radio at WBLS-HD2 and at WBLS.com.,WLIB.com and iHeartRadio. IGB is also heard on WBAI-FM 99.5 with Radio GBE: "The Global Black Experience" and "The Global Beat Experience," Fridays 6 p.m. to 8 p.m. Both shows are archived online at www.wbai.org. To contact us for bookings or to reach us about your event or for comments, email igbexp@gmail.com, find us at Imhotep Gary Byrd on Facebook or follow us on Twitter @GBELIFE or call 212-592-3279.