Dr. Suzan Johnson Cook hosts book signing
5/19/2016, 4:42 p.m.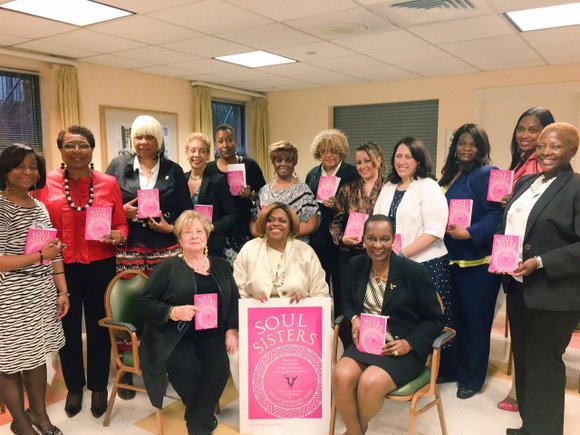 Thursday, May 12, more than 50 women across the tri-state area were in attendance at the Alma Rangel Gardens for former U.S. Ambassador Suzan Johnson Cook's "Soul Sisters: Devotions for and from African American, Latina, and Asian Women" book release and signing.
The night was filled with inspirational testimonials and devotions from intergenerational women and sister authors, most of whom were published for the first time, providing heartfelt guideposts to empower other women on their own life journey.
Contributing author the Rev. Cynthia Diaz stated, "I am the proud beneficiary of the minds, bodies and spirits of all the women who touch my life yesterday, today and tomorrow."