Emmy winner Joe Morton takes the stage as Dick Gregory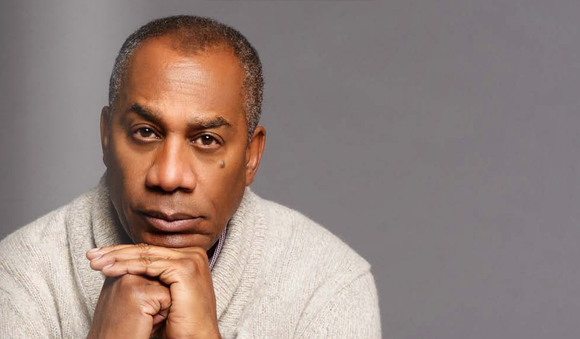 Mr. Gregory was the first Black stand-up to focus on the issue of bigotry with white audiences. How important do you think that was?
Humor is a very powerful weapon against the irrationality of bigotry. It points out and underscores the absurdity of racial bias by stressing the mutual humanity we all share.
How did Mr. Gregory transition from stand-up to his dedication to activism?
In our play, you will be witness to Mr. Gregory's determination to become a comedic star, his attempt to become part of the Movement while attempting to maintain his status as a celebrity, until finally he decides that his principal purpose in life is to speak the truth and expose the tricks of political and corporate power and greed.
What change happened that caused him to dedicate his life to activism, and what was it like for him to join Dr. King and others in the fight for civil rights?
My guess is that Medgar Evers' life and sudden death had an enormous influence on Mr. Gregory's decision to pursue activism full time. Our title, 'Turn Me Loose,' are the last words Medgar spoke before he died.
For a person to be successful in their chosen profession and to leave it to put themselves in harms way for a cause, what does that say about the person?
The Civil Rights Movement was a great deal more than just a cause. It was a time in this country when Black people all across this nation stood up and fought with every means necessary for their rights as American citizens. Black folks wanted equal schools, jobs and housing. They fought for the right to vote without interference or having to take a test in order to vote. So, for Dick Gregory to give up wealth and celebrity to serve his fellow human beings is the sign of an extraordinary human being.
What does it mean to you that John Legend is one of the producers?
I can't speak for John Legend, but I believe his recognition of Dick Gregory's genius and commitment to the Movement compelled him to become part of an effort to tell his story.
What do you want audiences to come away with about Mr. Gregory?
I think Dick Gregory's story is irresistible, humorous and inspirational. I also think 'Turn Me Loose' is in some ways a call to action, a call for us all to recognize who we are and what we can do, even in the smallest ways, to improve the quality of life for all Americans.
Is there any cause that you support strongly, and why?
There are many causes that I wish I could devote my time and effort toward, i.e., Black Lives Matter, Yes We Code, various food banks and literacy programs. I have spent some time supporting Make Some Noise for Kids Cancer, an organization founded by a young man, Malcolm Sutherland-Foggio, to combat pediatric cancer. He himself was diagnosed with cancer eight years ago when he was 11. He is now 19. He, like Mr. Gregory, is a survivor.
For more information, visit www.turnmelooseplay.com.