Dianne McIntyre and six dance artists receive Doris Duke Artist Award
CHARMAINE PATRICIA WARREN | 5/20/2016, 6:26 p.m.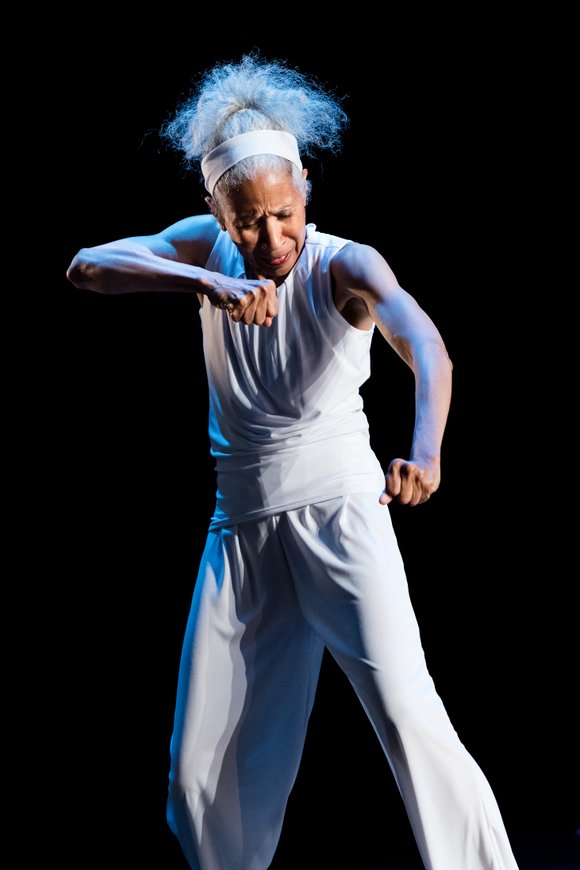 Harlem's own Dianne McIntyre is named as one of the seven dance artists to receive the Doris Duke Charitable Foundation's fifth annual Doris Duke Artist Award. A total of 21 recipients received the prestigious award "in recognition of their creative vitality and ongoing contributions to the fields of dance, jazz and theater … each receive $275,000 in flexible, multiyear funding as well as financial and legal counseling, professional development activities and peer-to-peer learning opportunities provided by Creative Capital, DDCF's primary partner in the awards," according to the release. The other dance artists to receive the Doris Duke Artist Award are Kyle Abraham, Faye Driscoll, Miguel Gutierrez, Aparna Ramaswamy and Morgan Thorson.
A full-time resident at home in Cleveland, Ohio, McIntyre still spends time in New York and in Harlem proper. Just one month ago, she premiered Change for Dance Theatre of Harlem, and before that she had premiered a solo with ensemble yMusic at New York Live Arts. At home she joined a roster of celebrated African-American choreographers and choreographed "When We Come to It" for Dance St. Louis Ensemble. The piece includes a recitation of Maya Angelou's "A Brave and Startling Truth" and features Alvin Ailey American Dance Theater alums Alicia Graf Mack, Antonio Douthit-Boyd and Kirven Douthit-Boyd, plus an ensemble of local dancers.
The other New Yorkers receiving the award are Kyle Abraham, Faye Driscoll and Miguel Gutierrez. On receiving the award Abraham notes, "Receiving the Doris Duke Artist Award made me feel like people still believe in me and see something in me at a time when I really needed to hear that message. This award will allow me space to concentrate and focus on what I'm doing and why I'm doing it—two questions that, because of the fast track that the company and I have been on for the last five years, there hasn't been time to answer. It will allow me the space to get deeper into the kind of artist that I hope to be."
Program director Maurine Knighton said, "The composers, musicians, theater artists, choreographers and playwrights who comprise this cohort are visionaries who have already made important contributions to their respective fields … in keeping with Doris Duke's adventurous spirit. DDCF looks forward to their continued creativity, as their work is not only important to the creative sector but vital to the vibrancy of our society as well."
DDCF also announced, "This will be the final group of Doris Duke Artists to receive these awards under the umbrella of the foundation's Doris Duke Performing Artists Initiative, a larger $50 million allocation by DDCF above its existing funding to the performing arts. However, having witnessed the tremendous value of the program over the past five years, DDCF is pleased to announce plans to extend the life of the Doris Duke Artist Awards by incorporating the program into its annual grant-making budget at a more sustainable scale for the long term. In the future, the foundation will continue to yearly give Doris Duke Artist Awards to three artists."
To find out more about each awardee and to see the full list of artists visit www.ddppa.org.