Memorial service to be held for Afeni Shakur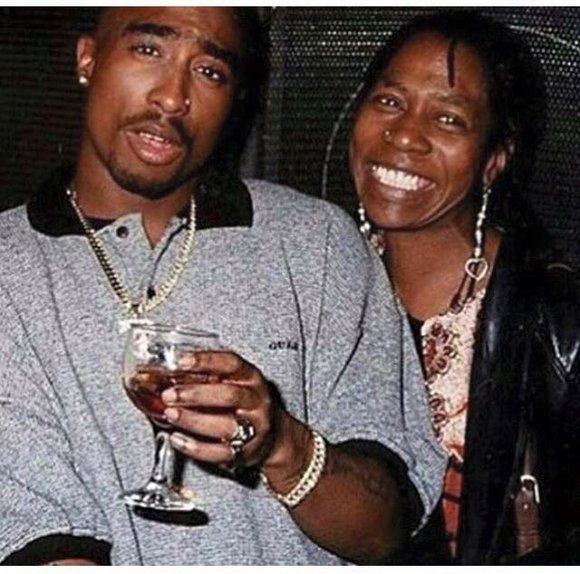 The family of the late Afeni Shakur will be holding a memorial service for the mother of slain rapper Tupac Shakur later this month at a church in her hometown of Lumberton, N.C. After her remains were claimed by her estranged husband, Gust Davis, Shakur was cremated in Sausalito, Calif. Davis turned her ashes over to Shakur's daughter, Sekuywa Shakur. There is no word on whether or not Sekuywa will be taking her mother's ashes to Lumberton for the service. According to sources, Davis, who resides on Afeni's farm in Lumberton, is planning to hold his own memorial service. Davis and Shakur had been separated for a year before her death.
Darrell D. Miller, chair of the national Entertainment Department at 750-attorney Fox Rothschild LLP, managing partner of the firm's Los Angeles offices and author of "The 16th Minute of Fame: An Insider's Guide for Maintaining Success Beyond 15 Minutes of Fame," was honored May 17 at the Beverly Hills Hilton in Beverly Hills, Calif., as the 2016 Entertainment Lawyer of the Year by the Entertainment Law Section of the Beverly Hills Bar Association. Miller is nationally recognized for his innovative strategies for effective brand building for his clients. Performances were by Ludacris, Donald Lawrence and Brandy. Pastor T.D. Jakes, Angela Bassett and Courtney B. Vance, Jurnee Smollett-Bell, Rocky Carroll, NeNe Leakes, Paula White and more were expected to attend.
By 2020, all Americans will have heard of Jamaican patties. This is the goal of Golden Krust Caribbean Bakery & Grill CEO Lowell Hawthorne, whose American dream of success has become a reality, thanks to the dazzling success of his Jamaican fast-food franchise, Golden Krust Caribbean Bakery & Grill. Now millions will have a chance to experience Golden Krust behind-the-scenes when Lowell, "The King of Patty," himself conducts a covert company mission on the CBS hit series "Undercover Boss." Rumor has it that the company produces more that 45 million delicious Jamaican patties a year, and they are New York's largest locally owned restaurant chain, with 70 locations here and another 48 sprinkled along the East Coast.
Rapper, producer, actor and activist David Banner is excited to release his highly anticipated new album "The God Box" May 13. Known for his outspoken insight into today's culture, especially as it relates to the African-American community, the album comprises of 16 tracks that are meant to make the listener think and analyze what is going on in society. "'The God Box'" will be the best rap album ever," boastfully states Banner.
According to Variety, after back-and-forth negotiations between NBC and 20th Century Fox Television, "The Carmichael Show" has finally been renewed for a third season. The network and studio have settled on a 13-episode order for Season 3 of the critically acclaimed comedy. Inspired by the life and comedy of comedian Jerrod Carmichael, the star of the show, "The Carmichael Show" also features David Alan Grier, Loretta Devine, Amber Stevens West, Rel Howery and Tiffany Haddish.