Metro-Manhattan Chapter of the Links, Inc. hosts book signing for Smith and Gasby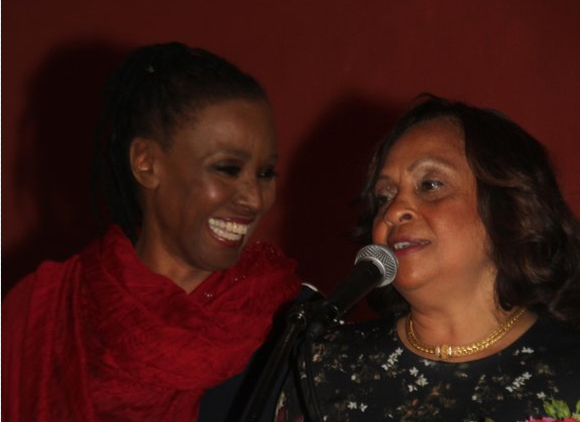 The Metro-Manhattan Chapter of the Links, Inc. hosted a book signing party for Barbara Smith and Dan Gasby in honor of their new book "Before I Forget." More than 150 people attended the talk and reception Wednesday, May 4.
Everyone received a signed copy of the book, which chronicles the couple's life since Smith was diagnosed with early onset Alzheimer's disease.
The event was emceed by Metro-Manhattan Chapter President Inez Richardson, who cautioned the audience about the growing toll that Alzheimer's is taking on the aging African-American community.
Smith's husband Gasby gave a stirring talk about their decision to go public with her illness, their life and their close partnership as they fight the disease together. He encouraged the audience to inform themselves about Alzheimer's and treatment options, and he asked those in attendance to support the Alzheimer's Drug Discovery Foundation or similar organizations that work to combat the disease.