BAMcinématek presents FilmAfrica May 25-30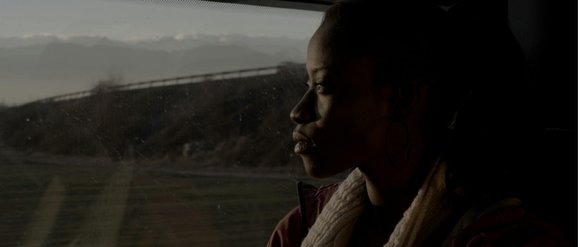 Special to the AmNews
Despite the purposeful lack of accurate African history in world school curriculums and the laughable content of most books on history, the cradle of all civilization is in Africa.
To help celebrate that awesome fact and share the beauty of our motherland, BAM's DanceAfrica festival, May 26 through May 30, and BAMcinématek present FilmAfrica, the cinematic companion to DanceAfrica, which features the best fiction and documentary films from "Ghana, Sudan, Kenya, Nigeria, and beyond, with a special focus on Senegal, the home of this year's visiting dance company."
The carefully curated event includes Senegalese features "Under the Starry Sky" (2013), shown May 29, Dyana Gaye's richly realized exploration of contemporary emigration, and Jason Silverman and Samba Gadjigo's epic biopic on the father of African cinema, "Sembene!" (2015), shown May 28. The screening of "Sembene!" will be followed by a Q&A with the filmmakers. FilmAfrica is co-presented by the New York African Film Festival.
Keeping any eye on the dramatic changes happening on the African continent, a special event is co-presented by the Dakar Vert Environmental Film Festival and will feature three works on current-day environmental issues in Africa: Nicolas Cisse's "Mbeubeuss, le terreau de l'espoir" (2015), shown May 25; Simona Risi's "Mbeubeuss" (2007), shown May 25; and Cosima Dannoritzer's "The E-Waste Tragedy" (2014), shown May 25.
The debut feature by Cisse, "Mbeubeuss, le terreau de l'espoir," introduces a poet named Ramagélissa as he uncovers an abandoned infant in a Dakar landfill. Playing along with "Mbeubeuss, le terreau de l'espoir" is "Mbeubeuss" (2007). "Mbeubeuss" follows a young boy as he earns his living in a Dakar dumping ground.
To engage the audience there will be a panel, after the screening of "Mbeubeuss," of leading American and African environmental experts in a discussion about environmental issues facing Africa today. The "E-Waste Tragedy" (2014) in particular exposes illegal dumping of electronic waste from around the world.
Also pay close attention to Yared Zeleke's "tremendous ethnographic debut" (The Guardian). "Lamb" (2015), shown May 26 and 27, is the heartwarming story of Ephraim, who having been sent to live with distant relatives after his mother's death, finds a friend in a farm animal. Bazi Gete's "Red Leaves" (2014), shown May 27, is the story of a 74-year-old man who struggles to find his place in the world after the passing of his wife. "Cholo" (2014), shown May 27, introduces two stepbrothers who despite their physical differences share a captivating chemistry as they vie for their parent's attention. Taking its name from the convergence of the Sudanese Blue and White Niles, "The Longest Kiss" (2013), shown May 28, follows six young Sudanese searching for a place to call "home" as their country prepares for the south's secession. Screening with "The Longest Kiss" is Marcia Juzga's "The Prophecy" (2015), which provides an inside look at photographer Fabrice Monteiro's project unmasking Senegalese environmental issues. In a similar vein is "Afripedia" (2014), shown May 27, a collaborative documentary project profiling a new generation of African artists. "Afripedia" and "The Longest Kiss" will be followed by Q&As with the filmmakers.
For the youth and family audience, BAMkids programming, FilmAfrica presents "Kirikou and the Wild Beasts" (2005), shown May 29. Based on West African folk tales, this Michel Ocelot and Benedicte Galup directed animated feature proves that spirit, not size, is key to overcoming odds.
Closing out the series is Dare Fasasi's "Head Gone" (2014), shown May 29, and Moussa Touré's "TGV" (1998), shown May 29. The comedy "Head Gone" chronicles a group of psychiatric patients mistakenly set lose on a community and the subsequent aftermath. The feature "TGV" exposes the risky bond a bus driver and his passengers share on a dangerous bus trip to the Guinea border.