'Dear White People' director brings his wit to Netflix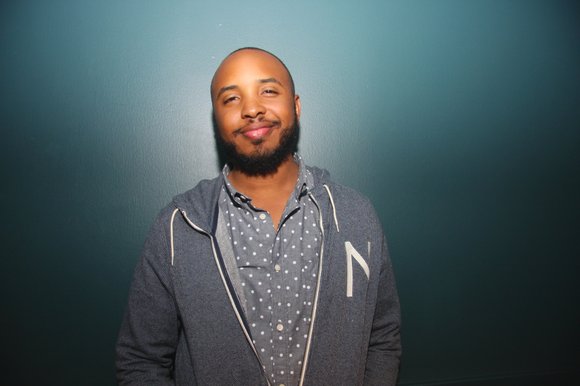 Special to the AmNews
"Dear White People," a comedy series based on writer/director/producer Justin Simien's critically acclaimed, Sundance award-winning satirical indie film is coming to Netflix. The 10-episode, 30-minute series will go into production later this year and will premiere on Netflix around the world in 2017.
Simien's smart comedy is set among a diverse group of students of color as they navigate a predominantly white Ivy League college, where racial tensions are often swept under the rug. "Dear White People" is a send-up of "post-racial" America that also weaves a universal story about forging one's own unique path.
The series will be written by Simien ("Dear White People"), who will also direct the first episode. Devon Shepard ("House of Lies," "Weeds"), Stephanie Allain Bray ("Hustle & Flow," "Dear White People") and Julia Lebedev ("The Dinner," "Dear White People") serve as executive producers.
The original film first gained traction in 2012 with a concept trailer, underwritten by director Simien's tax refund. By 2014, the crowd-funded movie made a splash at film festivals, earning the U.S. Dramatic Special Jury Award for Breakthrough Talent at the 2014 Sundance Film Festival.
"Justin is a gifted storyteller whose bold, unique vision is perfectly suited to Netflix," said Cindy Holland, vice president of Original Content at Netflix. "His original film, 'Dear White People,' announced the arrival of a fresh, creative voice that had everyone talking, and we're excited to have Justin create this new series for our members worldwide."
Simien said, "During the film's release, I had the pleasure to speak with hundreds of students and faculty across a variety of college campuses dealing with these very issues in real time. I'm so grateful to have this platform, not only to give a voice to those too often unheard in our culture but to also tell great stories from new points of views. From day one, Lionsgate has been remarkably supportive of the vision for the show, and working with Netflix is every bit as harmonious as I'd imagined it would be. Bringing this show to such a vibrant platform is an honor I don't take lightly."
"Dear White People" is Lionsgate's second original series for Netflix.