Designer launches cosmetic line at show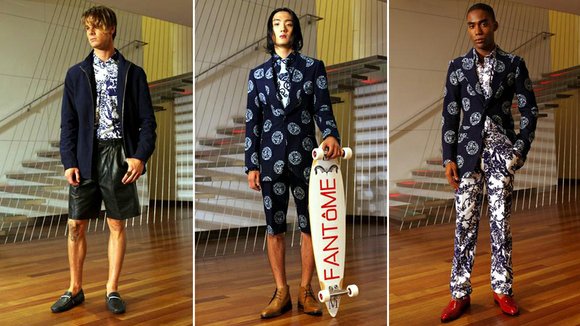 Fashion & Beauty Editor
At Malan Breton's autumn/winter '16 presentation for New York Fashion Week, the collection was filled with classic cuts that bordered on sporty styles in functional shapes for a modern lifestyle. To accompany the subtle color palette of the season, Breton introduced his first foray into cosmetics for women. In the show, make-up artists used his new selection of lipstick colors and eye shadow shades inspired by the natural essences of his birth place, Taipei, Taiwan. His cosmetic collection was also launched at the autumn/winter 2016 Shenzen Fashion Week. The makeup line is created representing the makers of top cosmetic brands in the world.
Breton has been designing since the age of 11. He is known for his signature detailing and rich fabrics. In this collection, silhouettes were modern. He continues to work with classic construction techniques and feminine forms. The comfortable fit of his styles allowed the models freedom of movement in his clothes.
His men's line was inspired by the Savile Row modernism of styles that were worn by the late David Bowie during his Ziggy Stardust period. Each element comes with a touch of Asia. This season, Breton utilized an array of silks from rich brocades, beaded chiffons, denim, velvet, ecologically friendly Vicuña, English cashmere, techno fiber made of recyclable elements and fused wools.
This year has proved to be quite a fruitful year for Breton. He just received the 2016 Tourism Award for his outstanding merit and achievements in helping to promote Taiwan. Last year, he won Best Documentary Short for his film "Malan Breton—A Journey to Taiwan."