Thank you, teachers
Christina Greer, PH.D | 5/26/2016, 1:08 p.m.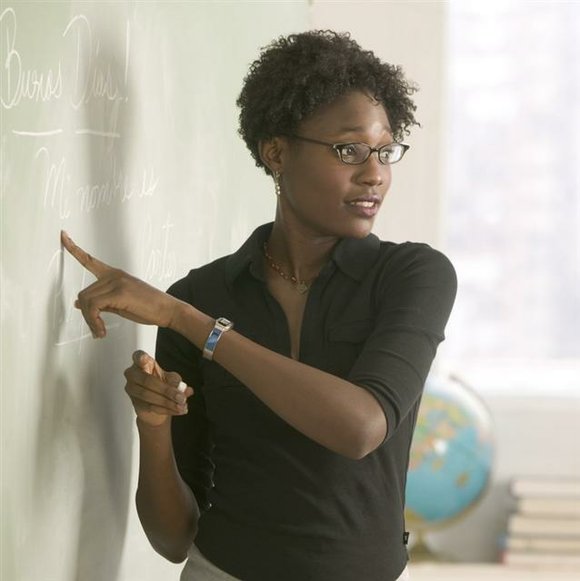 I recently returned from the YWCA's annual event to celebrate women and girls. Each year their "Potential to Power Girls Symposium" brings together a diverse group of girls from high schools (and now middle schools) from across the city to spend the day discussing such topics as feminism, social justice, gender and racial equality, racism, economic uplift, tech, STEM, the arts and everything in between. I very rarely spend time with a few hundred girls in one room who have talent and ambition that truly leaves me in awe.
When I was in high school, I didn't start my own clothing line or intern with a neurosurgeon. And although the these young girls are knocking it out of the park, they still expressed their gratitude to me and the other "influential women" for spending a portion of their day listening and dialoging with them about how to make our city and our world a more just place. Almost all of the girls I interacted with spoke of a family member AND a teacher who consistently encouraged them, had given them books to read and had provided new experiences that completely changed the course of their lives.
So many of the girls have done so much in their short lives, and they all reiterated that there were no limits on what they could accomplish because of their age or gender or race. It was inspiring to hear so many young women so optimistic about their future and the lives they hoped to lead. I listened to how they thought about the world, what they hoped would come of the 2016 campaign season and where they saw themselves contributing to the greater good of society in the months, years and decades to come. Some lamented about the lack of resources at their particular schools, and many spoke of the small miracles their teachers create to make the classroom come alive.
The high school and middle school age is such a fragile time for all children, especially children of color in this country. For some, this age is their first time they are synthesizing the intersections of race and class (and gender) and negotiating where they fit in—in this city, this nation and in the world.
Speaking to high school and middle students first hand further solidified the efforts and dedication of so many teachers across this city. It is the sometimes invisible mentorship of often overworked and underpaid teachers that is the reason why some children survive a particular circumstance and why others thrive with the additional push of an educator.
The intellectual foundation of so many of these students is strong and only getting stronger. So I thank all of the teachers throughout the city who wake up early every morning to influence and mentor the youth of NYC and beyond. You may not always be able to see the impression you are making on the lives of these young people day in and day out, but when you are not looking, they are showing just how strong their mentorship has been.
Christina M. Greer, PhD is an associate professor of political science and American studies at Fordham University. She is also the author of "Black Ethnics: Race, Immigration, and the Pursuit of the American Dream." You can reach her at @Dr_CMGreer.