U.S. Supreme Court voids death sentence of Black Georgia man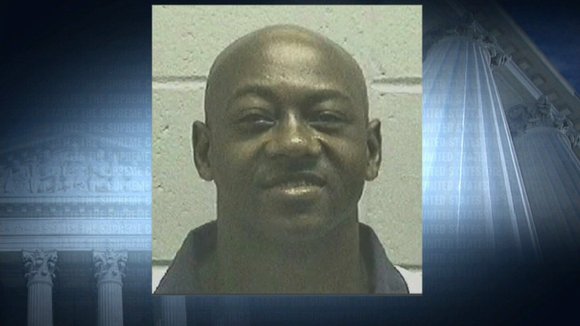 Amsterdam News Staff
In a 7-1 vote, the U.S. Supreme Court ruled in favor of a death-row inmate in Georgia citing race discrimination in the jury selection.
In 1986, Timothy Tyrone Foster, a Black man, was convicted in the murder of an elderly white woman in Atlanta. The Supreme Court ruled that Georgia prosecutors improperly kept African-Americans off of the jury to make sure the trial achieved its desired result. There's a high probability that this ruling will result in a new trial for Foster.
"The State's new argument today does not dissuade us from the conclusion that its prosecutors were motivated in substantial part by race when they struck Garrett and Hood from the jury 30 years ago," wrote Justice John Roberts in the majority decision. "Two peremptory strikes on the basis of race are two more than the Constitution allows."
In a statement from the Southern Center for Human Rights, whose lawyers represented Foster, the organization said that the Supreme Court came to the only conclusion it could draw from the presented evidence.
"The Court had no choice," said Stephen Bright, counsel of record for Foster, in SCHR's statement. "The prosecution's notes which were discovered and introduced as evidence left no doubt that the strikes were motivated by race to get an all-white jury. The prosecutors then asked the jury to sentence Foster to death to deter people in the projects, which were 90 percent Black.
"This discrimination became apparent only because we obtained the prosecution's notes, which revealed their intent to discriminate," continued Bright in the statement. "Usually that does not happen."
Prosecutors' notes showed that race was a major factor in the decisions to remove African-Americans from the jury. Some of these actions included marking the names of Black prospective jurors with a "B" and highlighting each Black juror's name in green on four different copies of the list of all the people summoned for jury service. Prosecutors also ranked Black prospective jurors in case they had no choice but to pick one.
"Jury strikes motivated by race cannot be tolerated," stated Bright. "The exclusion of Black citizens from jury service results in juries that do not represent their communities and undermines the credibility and legitimacy of the criminal justice system."
The only dissenting vote in the U.S. Supreme Court's 7-1 decision came from Justice Clarence Thomas, who was in favor of executing Foster.
"Today, without first seeking clarification from Georgia's highest court that it decided a federal question, the Court affords a death-row inmate another opportunity to relitigate his long-final conviction," wrote Thomas in the dissenting opinion. "In few other circumstances could I imagine the Court spilling so much ink over a factbound claim arising from a state post-conviction proceeding."