Great travel necessities to wear, flash, strut and pack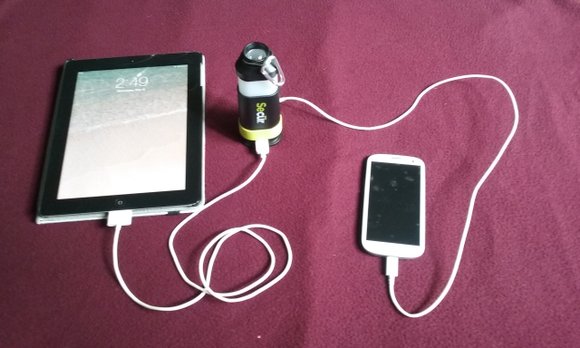 I swear, the tech, clothing, accessory, food and other areas of the product segment of the travel industry keep getting better and better! The offerings by companies in response to hot trends, as well as current and potential customer needs, desires and travel lifestyles, are a win-win for us all.
Following are a few of the latest I have come across to help make your travel adventures easier, more fun and downright stylish.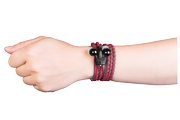 WEARABLE TECH WITH WRAPS
Everywhere you look these days, someone is wearing headphones of some sort to listen to music, podcasts and other audio offerings. With Wraps, you can not only hear what you need or want to hear but also look good while you're doing it.
These fashionable, tangle-free twist and wear headphones come in a number of braided, beaded and bracelet styles in a variety of colors suitable for men, women, teens and kids. Each is made with a special patented slider system designed to keep the lightweight matte heads, slider and jack plug connected together for a secure compact fit while on your wrist. The exceptional sound quality comes from a large 10mm driver tuned by British Audio sound engineers, and packed into a light, spherical alloy housing. Perfect while on a plane, while on a train, while in the car (as a passenger only, please!), for school and even on the beach, Wraps will be a useful, and stylish, part of your wardrobe/audio needs.
LET THERE BE (FOUR-IN-ONE) LIGHT!
The less things to pack and carry the better, and even better still if an item can serve many purposes. Enter the SP-1100 Four-in-One Light and Power Bank! Made by Secur Products, the Four-in-One Light and Power Bank is a combination iPad, smartphone and other digital device charger, flashlight, lantern and red flashing emergency light. Weighing only 8.8 oz. and small enough to fit in your purse, backpack, briefcase or glove box, the power bank runs on a 6000mAh lithium ion battery (there is also a DC connection), is rainproof, comes with a USB charging cable, a ring and carabiner for hanging, and has a magnetic base that can be placed on the side or top of a vehicle in emergencies. When fully charged, you can rest assured with 17 and 34 hours of power, for the flashlight and lantern, and emergency light, respectively.
DRY OFF AND STRUT OUT
A towel that you can use to dry off and wear it too? Count me in! That's what you will find with Extreme Ultralite Ultra Fast DryTowels. Just in time for summer but also usable anywhere at any time, these towels are the perfect travel accessory.
Made with a special silver antimicrobial technology, they are said to differ from microfiber towels in that they take less time to dry. Further, they also offer superior odor resistance to help keep them clean and fresher between washings, and they are so lightweight they can be packed into very small spaces. A variety of sizes and vibrant colors means that you can—either before or after using it as a towel—wear it as a sarong or wrap, sun protection shawl, neckerchief or headgear or even use it as a blanket while in transit.
The company that makes them, Discovery Trekk, also offers a wide range of other moisture-wicking products, including "hot flash," or "night sweat," wicking pillowcases, sheet covers and sleepwear; men's and women's WickSilver shirts; and men's long underwear, just to name a few.
BECOME A MASTER PACKER
Even those who travel a great deal and have their own checklist system that works for them can use a refreshed or completely new packing list to make their travels easier.
One of the best overall travel references in the industry, Frommer's (www.Frommers.com) has, in response to a reader's request (don't you just love it when a company actually listens to your needs?) recently offered a free Master Packing List. The list includes a handful of categories: Personal Items, Wellness, Gadgets, Documents and Identification and For Your Kids, with items you might not have thought of (or always forget!) such an extra memory card, handy wipes, a plug adapter, immune boosters, tweezers and cuff links. The entire free Master Packing List can be downloaded or printed at www.frommers.com/frommerspackinglist2016.pdf.
Lysa Allman-Baldwin is a freelance writer and the publisher and editor of Amazing Escapades: Adventures for the mind, bod and belly (www.amazingescapades.com). She can be reached at editor@amazingescapades.com.