Great travel necessities to wear, flash, strut and pack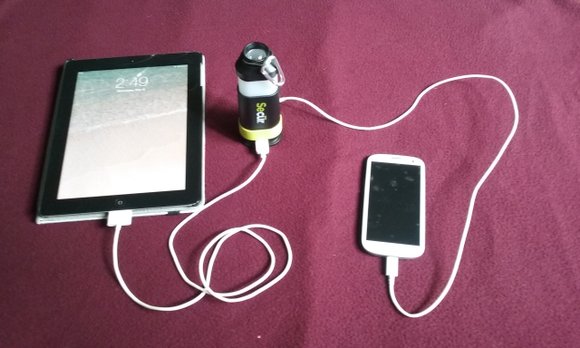 The company that makes them, Discovery Trekk, also offers a wide range of other moisture-wicking products, including "hot flash," or "night sweat," wicking pillowcases, sheet covers and sleepwear; men's and women's WickSilver shirts; and men's long underwear, just to name a few.
BECOME A MASTER PACKER
Even those who travel a great deal and have their own checklist system that works for them can use a refreshed or completely new packing list to make their travels easier.
One of the best overall travel references in the industry, Frommer's (www.Frommers.com) has, in response to a reader's request (don't you just love it when a company actually listens to your needs?) recently offered a free Master Packing List. The list includes a handful of categories: Personal Items, Wellness, Gadgets, Documents and Identification and For Your Kids, with items you might not have thought of (or always forget!) such an extra memory card, handy wipes, a plug adapter, immune boosters, tweezers and cuff links. The entire free Master Packing List can be downloaded or printed at www.frommers.com/frommerspackinglist2016.pdf.
Lysa Allman-Baldwin is a freelance writer and the publisher and editor of Amazing Escapades: Adventures for the mind, bod and belly (www.amazingescapades.com). She can be reached at editor@amazingescapades.com.