November 2016 Dance Calendar Pt. 1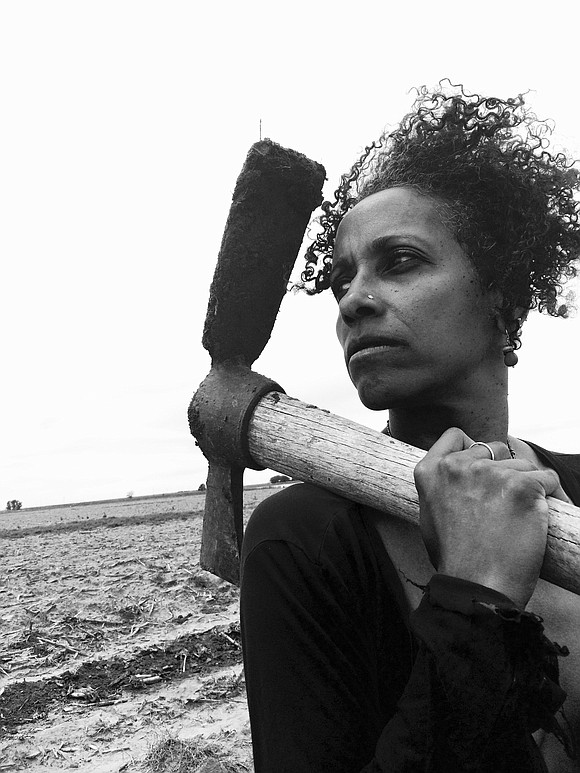 The options are many for this month's dance calendar: traditional, worldly, contemporary, annual favorites and so much more. Begin with Nia Love, yon Tande and the other artists in the sleek lineup for the 25th anniversary of the Movement Research at the Judson Church series. "Throughout its 25-year history, the free Monday night series has provided a safe haven for experimentation and investigation for dance and performance artists from New York and beyond," notes the release. "Since 1991, Movement Research at the Judson Church has hosted generations of dance artists, often at critical moments in the development of their work and careers. Artists are selected by a rotating committee of peer artists and join Movement Research Artists-In-Residence and international guests each season." The November lineup includes Laurel Atwell, Laura Shapiro, Gwen Welliver and Olga Zitluhina (Nov. 7); Frank Conversano, Nia Love, Melanie Maar and yon Tande (Nov. 14); and Shantelle Courvoisier Jackson and Vicky Shick (Nov. 21). For more information, visit www.movementresearch.org.
STILL RUNNING
Oct. 6-Nov. 19—Danspace Project's "Platform 2016: Lost and Found" originated with Ishmael Houston-Jones' rediscovery of writings by choreographer John Bernd, who died of AIDS in 1988, and curated by Houston-Jones and Will Rawls, it continues. This month will include reconstructions of Bernd's works by Houston-Jones, works by Antonio Ramos, Brother(hood) Dance! and more. For more information, visit www.danspaceproject.org.
Oct. 25-Nov. 6—At the Joyce Theater, the premiere of Bill T. Jones/Arnie Zane Company's "Analogy/Trilogy" series continues. "Analogy/Dora: Tramontane," based on an oral history Jones conducted with 95-year-old Dora Amelan, is part one and "Analogy/Lance: Pretty," aka "The Escape Artist," based on an oral history Jones conducted with his nephew, Lance T. Briggs and described as "A tragic yet humorous journey through the sex trade, drug use and excess during the 1980s," is part two. For more
information, visit www.joyce.org.
ALSO THIS MONTH
Nov. 2-4—As part of Lincoln Center's "White Light Festival," at the Gerald W. Lynch Theater, the Nrityagram Dance Ensemble, the all-female troupe under choreographer Surupa Sen and with the Nrityagram Music Ensemble, presents an evening of Odissi dance, the classical Indian form dating back 2,000 years. For more information, visit www.whitelightfestival.org.
Nov. 2-5—Kyle Abraham's evening-length work, "Pavement" Inspired by W.E.B. Du Bois' "Souls of Black Folk," John Singleton's 1991 hip-hop drama "Boyz n the Hood" and Black neighborhoods of Pittsburgh where he grew up, comes to BAM Fisher. "Pavement" debuted at Harlem Stage in 2012 but was missing key set elements because of Hurricane Sandy. For more information, visit www.bam.org.
Nov. 3—For one night only, at Triskelion Arts in Brooklyn, Jenni Hong (dance maker) and Danny Friedman (filmmaker) will share their dance/multimedia collaboration, "Treat You Better" (or "Came Here to Forget"). For more information, visit www.triskelionarts.org.
Nov. 3-5—Two presenting organizations, JACK and BAAD!, come together with BAAD!/JACK, a collision of choreographers from Brooklyn and the Bronx. Choreographers Niall Jones and Isabella Diaz represent Brooklyn, and Filip A. Condeescu and Milteri Tucker represent the Bronx. For more information, visit www.jackny.org and www.baadbronx.org.
Nov. 3-6—Damian Woetzel's Vail International Dance Festival comes to New York City Center as the Vail Dance Festival: ReMix NYC, celebrating Woetzel's 10th year as artistic director. Featured performers include Herman Cornejo, Lil Buck, Ron "Prime Tyme" Myles, Michelle Dorrance, Keigwin + Company, Matthew Rushing, Fang-Yi Sheu, Alessandra Ferri, Carla Espinoza, BalletX and more. For more information, visit www.nycitycenter.org.