November 2016 Dance Calendar Pt. 1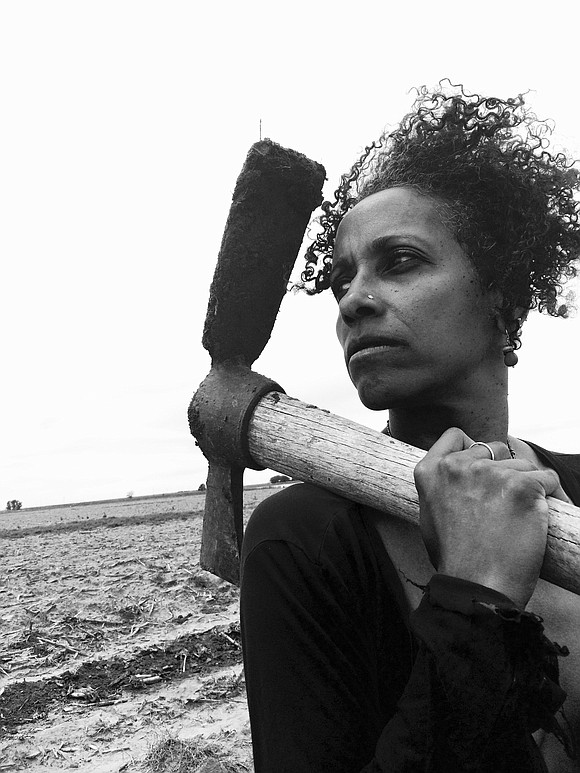 Nov. 4—For one night only at Hostos Center for the Arts & Culture at Hostos Community College, and as part of the CUNY Dance Initiative, the all-female dance crew, MAWU: An Urban Dance Company, will premier "Journey into House," dedicated to Marjory Smarth, the late New York house dancer and their mentor on her 47th birthday. For more information, visit www.hostoscenter.org.
Nov. 4-5—The DANCE NOW Fall 2016 Dance-mopolitan Series comes to Joe's Pub at The Public with performances featuring Chelsea and Magda, Bryan Strimpel and Shaina Branfman and Raja Feather Kelly/the feath3r theory. For more information, visit
www.joespub.publictheater.org.
Nov. 4—The PBS Arts Fall Festival and Lincoln Center at the Movies offers a special presentation of the Alvin Ailey American Dance Theater in the signature work, "Revelations," by founder Alvin Ailey, plus behind-the-scenes performance preparations. For more information, please check local listings.
Nov. 5—At Brooklyn Center for the Performing Arts at Brooklyn College, under artistic director Carolina Solas, the ensemble of 25 dancers and musicians in the Argentine Tango Company, Estampas Porteñas, brings their newest production, "Deseos: Stories of Longing and Desire." For more information, visit www.BrooklynCenter.org.
Nov. 5—The ensemble comprising the Indian tabla, African djembe, Spanish cajon and Indian sitar presents "Pradhanica," named for female "leader" or "head," choreographer, percussionist, and solo dancer Jin Won at Manhattan Movement Arts Center. For more information, visit www.manhattanmovement.com.
Nov. 5 and 19—As part of the Latin American Cultural Week and the Tango Music and Dance events on "Shall We Tango," which runs until Nov. 21, classes, workshops, seminars and performances are scheduled. Gabriel Missé and Carla Espinoza Tango Dancers are scheduled to perform. For more information, visit www.lacw.net.
Nov. 6—For the panel titled "Race, Equity, and Otherness in Ballet and Society," Virginia Johnson and Benjamin Millepied come together at the Albertine, the French Embassy's reading room and bookshop, as part of the five-day free festival (Nov. 2-6), co-presented by The Center for Ballet and the Arts and the French Embassy, and curated by Ta-Nehisi Coates. The moderator is Jennifer Homans. For more information, visit www.balletcenter.nyu.edu.
Nov. 6—Alethea Pace will present her "Trying to Sweep Back the Ocean With a Broom," "…an investigation of racial ambiguity and the color line…," at BAAD! according to the release. The concert is part of the Pepatian/BAAD! Open Call supported by the Jerome Foundation. For more information, visit www.baadbronx.org.
Nov. 10-12—In "Last Night I Dreamed of You," "…an aesthetic of Korean traditional dance and poetry …" at JACK, Kyung Lee helps to kick off the newly formalized "Images//Landscapes" dance series curated by Stacy Grossfield, notes the release. For more information, visit www.jack.org.
Nov. 11-12—As part of the CUNY Dance Initiative, and under artistic director Yuki Hasegawa, Azul Dance Theatre comes to the Tribeca Performing Arts Center at BMCC with the premiere of "Vision," which "… investigates the internal fight against fear and insecurity by projecting psychological images and ghostly illusions," notes the release. For more information, visit www.tribecapac.org.