URBAN AGENDA: A Summer Jobs Program for the 21st Century
David R. Jones | 11/3/2016, 4:37 p.m.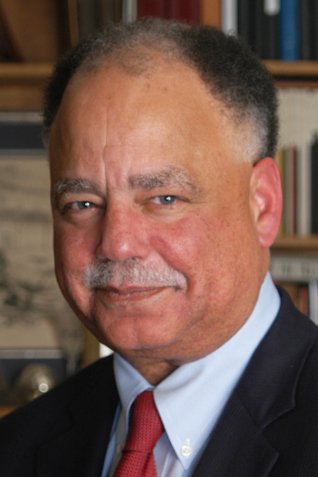 During the 1970s, 80s and 90s, the city's summer jobs program was largely about reducing crime by keeping poor black and Latino youth off the streets and out of trouble. Over subsequent years the program's focus shifted from preventing negative outcomes to offering youth positive summer experiences.
Today, the combination of high youth unemployment and rising demands for skills and education from employers, is creating an urgency to do more with these programs. To make them a part of a broader effort to prepare and point young people lacking clarity about college and career interests in the right direction. To give youth a more tangible understanding of how their postsecondary education can help them climb the career ladder. And most importantly, to show how an antiquated service model can be re-imagined to serve the 21st Century needs of our young people.
This week, a citywide Youth Employment Task Force including representatives from the Mayor's Office and the City Council, and advocates such as myself, met to discuss potential ways to enhance the city's Summer Youth Employment Program (SYEP). It was the second of four meetings by the task force which is charged with coming up with a consensus on how to build, expand and improve SYEP.
"A Cycle of Underinvestment and Uncertainty"
A recent report by the Brookings Institution painted a bleak picture of the nation's summer youth employment programs, describing them as a "cycle of underinvestment and uncertainty." The report found that most programs are decentralized and lack agreed upon design, standards and best practices. Of the programs it evaluated, Brookings concluded that few were integrated with year-round youth development, job-training and educational growth.
The city's SYEP is the largest in the nation. As such, it has the potential to be an innovator and a leader in developing new approaches to addressing youth and education challenges. Unfortunately, the current SYEP model is not maximizing city resources or its potential to be transformative experience in the lives of young people. We can correct this. To start, the City should make the program available to more high school students.
Research on summer employment programs show that young people in these programs enjoy limited but real benefits from participation. For example, we know summer jobs have been shown to reduce "summer melt" (the decrease in academic skills that happen during idle months), reduce juvenile delinquency and improve the chances of long-term career success.
But because the current program operates via lottery, more than half of the program's applicants are turned away. This year, SYEP received nearly 140,000 applications for summer jobs from young people ages 14 to 24, a record high. Of those applicants, 60,113 were placed in jobs. For the 79,000 young people who were turned away, mostly from poor and underserved communities, it was a missed opportunity to gain valuable work readiness experience, a sense of responsibility and income for them and their households.
Another area where SYEP falls short is in how the program is funded, designed and administered. Most years, SYEP service levels remain in doubt right up to the start of the program. This chronic funding uncertainty – the result of annual budget negotiations between City Hall and the City Council – significantly diminish program quality and effectiveness.